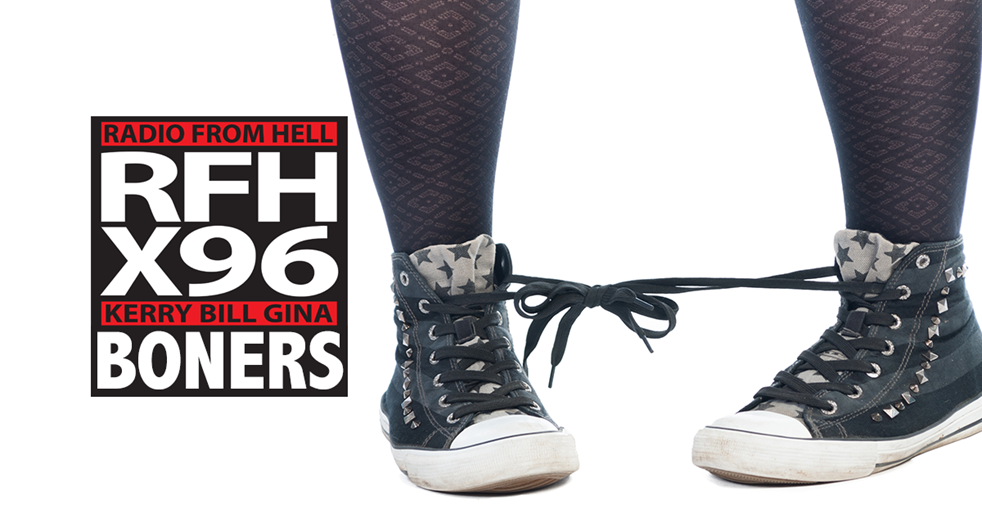 ROUND ONE
Boner Candidate #1: SCOTT ATLAS WANTS YOU TO RISE UP…AND GET INFECTED
Washington (CNN)White House coronavirus task force member Dr. Scott Atlas criticized Michigan's new Covid-19 restrictions in a tweet shortly after they were announced Sunday evening, urging people to "rise up" against the new public health measures. "The only way this stops is if people rise up," Atlas said. "You get what you accept. #FreedomMatters #StepUp" His message — which runs counter to the consensus of public health officials — is likely to fuel new tension between the White House and Michigan Democratic Gov. Gretchen Whitmer, whom federal and state officials announced last month was the target of an alleged domestic terrorism kidnapping plot.
Boner Candidate #2: KINDA ICKY
An influencer has explained that she received bad backlash after sharing a photo with her tampon string sticking out. Sophie Elise, 25, a body confidence influencer and singer from Oslo, Norway, posted the nude snap to Instagram where she has 448,000 followers. She hoped to dispel stigma around periods, but instead was told she was a "bad role model" who should hide her periods. Sophie captioned the post: "My body, period." Included in the photo is a shot of Sophie's bum which has been recently reconstructed after a botched surgery when she was a teen.
Boner Candidate #3: TAKE A KNEE FOR KING HERBERT
A handful of Utah businesses are already bridling against Gov. Gary Herbert's mandate that employees wear masks in the workplace — and regulators say they've received dozens of complaints that companies are flouting the rules. Some of these business owners compare Herbert's requirement on face coverings to an edict by a tyrannical king and contend that customers and staff should be free to choose what they wear. But as pressure builds inside Utah's already-strained hospitals and COVID-19 infections continue to tear through the state, health experts and officials are pleading with residents not to respond to mask-wearing orders with defiance. "In such a compassionate, family-centered state, it's unfortunate that people really don't seem to care that what they do is negatively impacting their neighbors," Maryann Martindale, executive director of the Utah Academy of Family Physicians, said. "It feels contrary to Utah values."
ROUND TWO
Boner Candidate #1: THE WAR AGAINST RELIGION
SALT LAKE CITY — The Utah Supreme Court heard arguments Monday in a case alleging male leaders of a Jehovah's Witnesses congregation in Roy forced a 15-year-old girl to listen to a recording of a man raping her in 2008. Lower courts found the church is not liable for the incident under protections of the First Amendment. The state's high court has not yet made any ruling, but one justice made his views on the alleged conduct clear. "The allegation here is a mental and emotional equivalent of waterboarding," Justice Deno Himonas said. "I've been a judge for a long time and a lawyer for a long time. I've never seen, in court, anything like this that's alleged."
Boner Candidate #2: I'M HERE ENFORCING DRUG STUFF
Lake Buena Vista, FL — The DEA does not issue BB guns to its agents. An 18-year-old man was arrested in Florida for bringing a concealed weapon into the Disney Springs area of Disney World in Florida. When he was approached by authorities, the suspect reportedly claimed to be a DEA agent and even showed what authorities believe is a fake badge. Park security at Disney Springs flagged Nathaniel Smith as possibly having a gun and contacted authorities, Fox 35 Orlando reports. When a deputy approached the man, Smith allegedly claimed that he had recently been hired as a special agent by the Drug Enforcement Administration's Atlanta, Georgia, division. Smith reportedly showed authorities a badge when they asked to see one. Fox 35 reports that deputies later located similar-looking badges being sold on Amazon.
Boner Candidate #3: GOD YOU PEOPLE ARE AWFUL
A special meeting of the Orem City Council unanimously passed an ordinance on Friday making it illegal to target someone's home during a demonstration. This, after protesters targeted the private home of Governor Gary Herbert following a statewide mask mandate announced last week. The ordinance says, in part, "The public health and welfare and the good order of the community require that citizens enjoy in their homes and neighborhoods a feeling of well-being, tranquility, and privacy, and enjoy freedom from being a captive audience to unwanted speech in their homes." Protests must be at least 100 feet away from the property line of any residence. Any violation of the ordinance is a Class B Misdemeanor.
Download X96's App