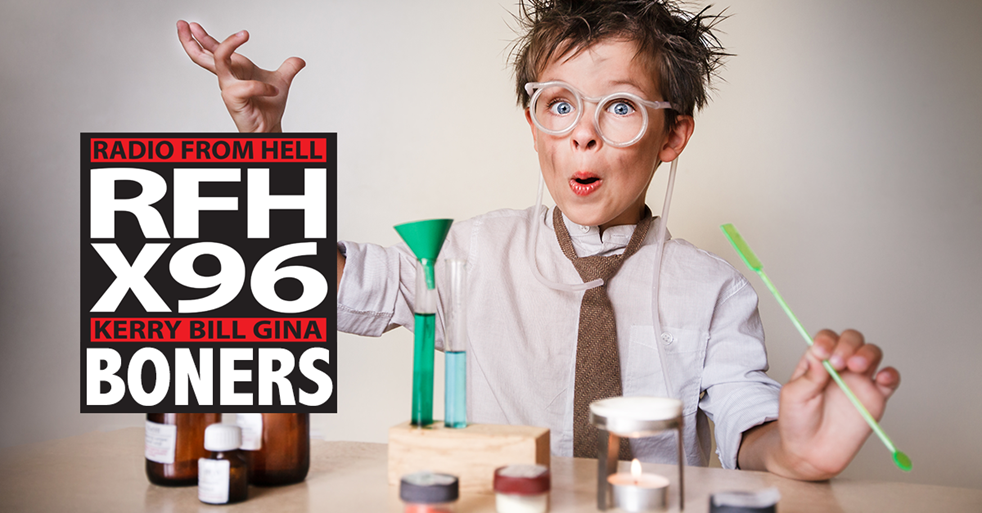 ROUND ONE
Boner Candidate #1: IT'S A BIT MEAN.
After taking her son to a Taco Bell, a Utah County mother got home to find her son's bean-only burrito had the word "stupid" written on the wrapper.
Boner Candidate #2: NOTHING IN THIS BOX BUT HARMLESS REPTILES.
A Florida man has pleaded guilty to wildlife trafficking after he admitted to shipping a box labeled "harmless reptiles" but actually included venomous snakes.
Boner Candidate #3: AMMO FOR LIFE; THE KID DESERVES IT.
During a recent podcast, Ted Nugent said he wanted to provide Kyle Rittenhouse with a lifetime supply of ammunition "because… boy did he do good."
ROUND TWO
Boner Candidate #1: I DON'T WANT AN EXPLAINATION.
In a recent Men's Health article, men with fart fetishes (eproctophilia) explain why farts turn them on.
Boner Candidate #2: THE PROBLEM IS TIFF…YOU'RE NOT ALONE NOW.
80's star Tiffany was performing in Florida when she yelled "f*** you!" at the crowd after they helped her sing her song while she was missing certain notes.
Boner Candidate #3: THE TEAM'S RECORD WOULD INDICATE YOU QUIT ON THEM COACH.
Don Eck, a Clearfield High School teacher and football coach, is on administrative leave after he was found to have left a threatening message on the cell phone of a student who had recently quit the football team.
Download X96's App