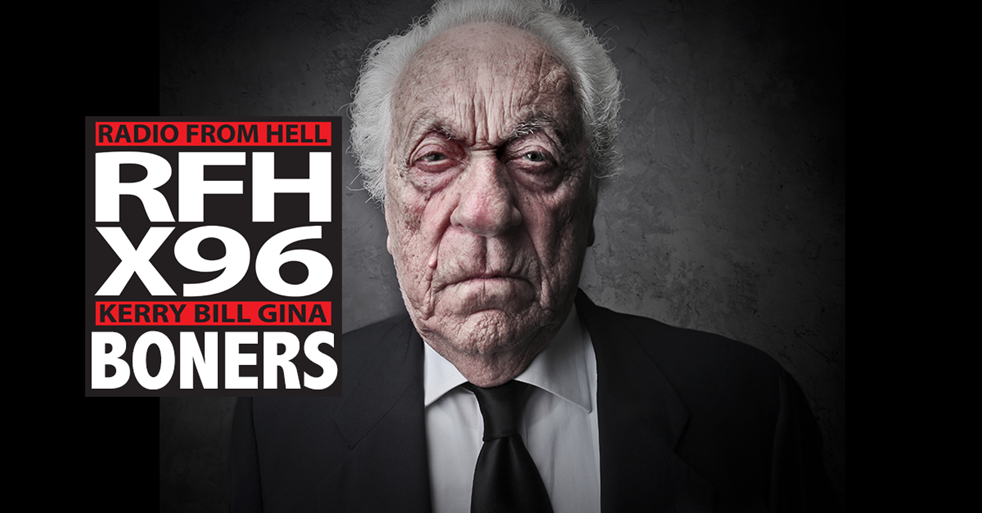 ROUND ONE
Boner Candidate #1: WE'RE GOING TO HAVE TO CHECK EVERY ONE OF YOU.
DARWIN, Australia — The Qatar Airways flight bound for Sydney, Australia, had been mysteriously stalled on the tarmac in Doha for more than three hours when an announcement boomed through the cabin. All female passengers had to take their passports and disembark immediately. They were marched from the plane and directed to ambulances, where, according to Australian officials and accounts from some women, they were strip-searched and given invasive medical exams to see if they had recently given birth because a newborn had been found abandoned in a bathroom at Hamad International Airport. The episode in Doha sparked anger and disbelief in Australia. It called into question Qatar's treatment of women and threatened to tarnish diplomatic ties between the two countries. Among the women who told Australian officials she had been examined while transiting through the Qatari capital on Flight QR908 was a 31-year-old Australian nurse who insisted she be identified only by her first name, Jessica, because of the personal nature of the exam. "I was scared," she said in an interview on Monday. "We were all, like, Can someone please tell us what is happening?" Speaking of the woman who examined her, she said: "All she said was 'A baby has been found in a bin, and we need to test you.'"
Boner Candidate #2: YAK. THAT'S A GREAT NAME FOR A PLACE THAT SERVES FOOD
BLANDING, Utah — Since at least May, the owners of Yaks Cafe in Blanding have pushed back on public health experts' recommendations that people wear masks in public to reduce the spread of the coronavirus, according to a report from The Salt Lake Tribune. Instead, the owners have argued, when customers come inside a restaurant wearing masks and then take them off to eat, they risk leaving more pathogens on the table surface than if they'd entered the restaurant unmasked. A July Facebook post from the restaurant directly stated that they would not allow masks or gloves "to be worn or brought inside our cafe." San Juan County, where Yaks is located, has had more per capita COVID-19 cases than anywhere else in Utah since the pandemic began in March, and it remains a "high area of transmission," according to state health guidance levels, which means masks are required for both employees and patrons entering all indoor public settings. The San Juan Public Health Department told the Tribune that they were "in discussions with the county attorney about what we feel would be the best course of action."
Boner Candidate #3: …AND THE DRIVER OF THE MINIVAN DID NOT STOP.
A bicyclist suffered a fatal fall when she was slapped by a man leaning from a minivan — and the passenger himself was killed when he fell from the moving vehicle, Las Vegas police say. The incident occurred around 7:25 a.m. Sunday on Hollywood Boulevard, a thoroughfare in a residential area at the east edge of Las Vegas. Witnesses told police that several vehicles were driving recklessly and that a passenger in one of them leaned out the window and tried to hit two pedestrians on the sidewalk. He missed them, and then took a swipe at a bicyclist in the bike lane. That time, he connected. The bicyclist was thrown to the ground. At the same time, the passenger fell out the minivan's window and struck his head on a light post. The van's driver did not stop. The bicyclist and passenger were pronounced dead at the scene. The bicyclist was said to be a woman in her 50s, and her attacker a man about 20 years old. Police are seeking the van's driver.
[polldaddy poll=10638752]
ROUND TWO
Boner Candidate #1: HALLOWEEN VANDALISM
AMERICAN FORK, Utah — A family was startled early Sunday morning after vandals shattered a window with one of their own holiday decorations. The incident was caught by surveillance cameras. The video shows two people get out of a car around 2:30 a.m. and smash some pumpkins on the ground. Before they take off, one of the vandals grabs a pumpkin and throws it at the window. "We were looking at a movie and then we hear a big noise," said Esma Gregorio, the homeowner. "Everything in the living room was full of glass. It was awful. I'm so glad we weren't looking at a scary movie because it would have been worse." She and her husband, both students at Utah Valley University, spent the night cleaning up the mess because they didn't want their kids getting hurt by the glass. Gregorio is unsure why the vandals only targeted the home where she lives with her family, including four young children ages 2-8. Several other homes on the block have holiday decorations outside, but those displays were untouched. "We are pretty friendly people. We don't have trouble with anybody," Gregorio said. She said the vandalism has shaken her children.
Boner Candidate #2: SIT RIGHT BACK AND YOU'LL HEAR A TALE.
A dispute between bond king Bill Gross and his next-door neighbor over a $1-million outdoor sculpture has devolved into police calls to their Laguna Beach mansions, multiple legal actions — and allegations that the billionaire investor blared the "Gilligan's Island" theme song on a loop at all hours to annoy his neighbor. A dispute over an outdoor glass sculpture, above, at a Laguna Beach home owned by Bill Gross and his partner has escalated with neighbor Mark Towfiq and his wife, with both sides calling police and filing legal actions. (Bill Gross and Amy Schwartz)
The Pimco co-founder and his partner, former professional tennis player Amy Schwartz, are being accused by tech entrepreneur Mark Towfiq and his wife of harassment and intentional infliction of emotional distress. The cause? A 22-foot-long blue glass installation — and an even bigger pole and netting structure erected to protect it — that Towfiq said blocked his view, prompting a complaint to the city. The netting over the Dale Chihuly sculpture that Bill Gross and his partner installed, as seen from his neighbor's home. (Mark Towfiq) It's another in a long line of bitter quarrels between well-to-do neighbors in Southern California's most expensive neighborhoods, who sometimes find that with a coveted address comes deep-pocketed adversaries and little peace of mind.
Boner Candidate #3: HE TOOK THE SILVER SPOON OUT OF HIS MOUTH LONG ENOUGH TO GIVE HIS BS OPINION.
WASHINGTON — President Trump has repeatedly bragged about what he has done for Black America, pointing to his administration's funding for Black colleges and universities, the creation of so-called opportunity zones and criminal justice reform. But on Monday, Jared Kushner, the president's son-in-law and senior adviser, played into a racist stereotype by seeming to question whether Black Americans "want to be successful" despite what he said Mr. Trump had done for them. "One thing we've seen in a lot of the Black community, which is mostly Democrat, is that President Trump's policies are the policies that can help people break out of the problems that they're complaining about," Mr. Kushner said in an interview with "Fox & Friends," the president's favorite morning cable show. "But he can't want them to be successful more than they want to be successful."
[polldaddy poll=10638755]