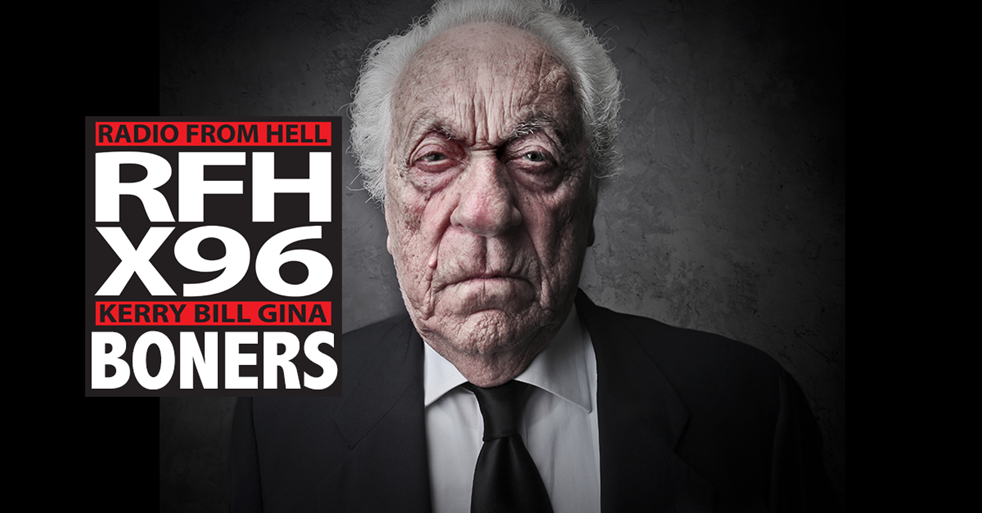 ROUND ONE
Boner Candidate #1: HER BOYFRIEND HAD A PREMONITION THERE WOULD BE AN ACCIDENT
A woman who deliberately sawed off her hand in an insurance fraud plot has been sentenced to two years in jail. Slovenian Julija Adlesic, 22, is accused of using a circular saw to sever herself at the left wrist in early 2019. She had taken out insurance policies with five companies the year before and would have received €1m ($1.2m) in payout. However, the young woman was found guilty of attempted insurance fraud at a court in Ljubljana, Sky News reports. Adlesic's boyfriend has been sentenced to three years in prison, with a one-year suspended sentence for his father.
Boner Candidate #2: CAPTAIN AMERICA'S CLOSE UP
Avengers star Chris Evans has become the topic of discussion on social media ever since he accidentally displayed picture of a penis on his Instagram stories. The 39-year-old actor shared a short video to his Instagram on Saturday of himself and some friends playing Heads Up. But at the end of the video, a shot of the actor's phone camera roll came up, which featured a close-up photo of a penis. The picture was cropped too closely to be identified further.
Boner Candidate #3: I LEFT MY JOB TO BE A FULL TIME PUPPY
While working as an optician, Jenna Phillips started an account on OnlyFans for extra cash. After 18 months of posting "vanilla content" on the fan-subscription platform, the Austin, Texas, resident realized her longtime fetish for acting like a dog could be much more lucrative. "I have always acted like a puppy, but not in a sexual way at first. I used to pretend I was a puppy when I was growing up," Phillips, 21, told the Mirror. "Looking back on it now, it's kind of always been there. I just didn't know there was a scene — I just thought it was my personality."
ROUND TWO
Boner Candidate #1: JOCK STRAP CANDLES
Football is back. And since, as everyone knows, what people miss most about going to sports stadiums are the smells, BABE Wine brand has released quite the line-up of scents that will make you feel that you're practically on the field – and maybe a little be further than that. BABE Wine brand and Ryan Porter of Candier brand, teamed up for the three-scent collection, which comes in $18 Nachos, Hashtag Field Goals and, surely the runaway favorite, Jockstrap. "As football season kicks off without fans in the stands, we saw an opportunity to enhance the at-home game day experience through some pretty unique scents that'll make you feel like you're really there," Chelsea Phillips, general manager at BABE said via a press release.
Boner Candidate #2: DOESN'T THIS JUST ALWAYS HAPPEN WHEN YOU PRETEND TO BE A COP
Casselberry, FL — A Florida security guard found himself on the wrong side of the law on Thursday when he was arrested for impersonating an officer, after trying to pull over a real off-duty officer for speeding. Omar Forde, who was coming home from his job at the time of the incident, told police he was passed by a swerving vehicle, according to Fox News. "The gentleman flew past me, and his car danced," Forde said in released footage from a Casselberry officer's bodycam. "So I thought he might have been intoxicated."
Boner Candidate #3: HE IS OFFENSIVE TO CHINA
NEW YORK (AP) — British perfume brand Jo Malone has apologized to Black actor John Boyega of "Star Wars" fame after cutting him out of the Chinese version of a cologne commercial he helped create. Jo Malone London said in a statement to The Hollywood Reporter that the ad designed for Chinese audiences was a misstep and has been removed. The recreated ad replaced Boyega with Chinese star Liu Haoran."The concept for the film was based on John's personal experiences and should not have been replicated," it said.
Download X96's App