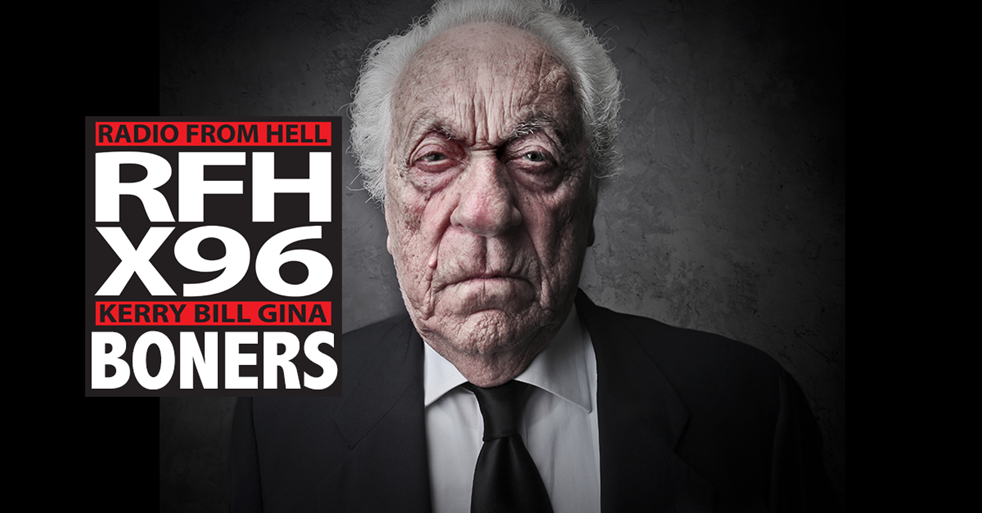 Round One
Boner Candidate #1: HEY, IF IT'S IN OUR BANK ACCOUNT IT'S OUR MONEY, RIGHT?
A Pennsylvania couple is accused of theft after going on a shopping spree with $120,000 that was mistakenly deposited into their bank account, according to a report. Robert Williams and his wife, Tiffany Williams, appeared in court Tuesday after they spent two and a half weeks blowing through most of their accidental windfall on expenses such as cars, bills and a camper, news station WNEP reported. Both Robert, 36, and his 35-year-old wife were arraigned on charges for theft and receiving stolen property. State police said that BB&T Bank deposited the dough into the couple's account on May 31 in a clerical error by a bank teller. But by June 19, the pair had spent six figures on purchases that included an SUV, two four-wheelers and a car trailer.
They also allegedly used the money for bills, car repairs, cash purchases, as well as gave $15,000 for friends, WNEP reported. On June 20, the bank contacted Tiffany about the mistake — and to notify her that the money had been taken out of the account, resulting in a $107,416 overdraft fee, the Williamsport Sun-Gazette reported. She told the bank that she "would speak to her husband and attempt to construct a repayment agreement," police said. But when the couple went dark on the bank, authorities were contacted to help recoup the stolen money. Robert admitted to investigators in late July that he and his wife had known the "mislaid money did not belong to them, but they spent it anyway," the newspaper reported.
Read More
Boner Candidate #2: THERE'S OIL IN THEM THERE SACRED BURIAL GROUNDS
For the third time since last year, the Bureau of Land Management is auctioning oil and gas leases on archaeologically rich canyons and mesas in San Juan County, but this time in the face of opposition from local elected and business leaders, tribal officials, the National Park Service and the federal government's own Advisory Council on Historic Preservation — all saying the BLM has not adequately reviewed the potential for future energy development to tear the region's historic fabric. Starting Monday, 19 parcels covering 32,000 acres are to be sold at the BLM's quarterly online auction, coming on top of 36 other disputed parcels leased last year in this same area east of Blanding. The San Juan County Commission weighed in Tuesday with a resolution calling on the BLM to "defer the sale to prevent the degradation of cultural heritage resources, dark skies, natural resources, visitor experience, water quality, and air quality in the area," while other groups, including the Navajo Utah Commission, are pressuring Utah Gov. Gary Herbert to intervene. Last year, the BLM leased 62,000 acres, much of it to an obscure company with no history in the energy industry, on these lands northwest of Hovenweep National Monument. Considered a "cultural landscape," it is riven with canyons teeming with kivas, cliff dwellings, masonry structures, rock art, burial sites and other remnants of Ancestral Puebloan civilization.
Read More 
Boner Candidate #3: POOP BOMB
A 49-year-old man who had a falling out with a friend was sentenced Tuesday to three years of probation for filling a plastic toolbox with dog feces and setting it to explode when his former friend opened it. Robb Alexander Stout told a judge that he went to a wrecking yard, retrieved an old air bag and packed it into the tool box with dog droppings covering it. "So when it was open, it would just blow the dog crap on him," Stout said. Police say Stout set the device on the back of his former friend's Camaro on April 16, and that when his friend fell for the trap, "it exploded with such force that it sounded like an M80 going off and the dog scat was blown out of the toolbox," according to a probable-cause affidavit. The friend wasn't injured. Tuesday, when Judge Edward Jones asked Stout why he did it, Stout explained that he believed his friend was holding onto some of his tools, and wasn't going to give them back. "I guess the right way would have been to get a police officer involved," Stout told the judge, of his dispute over ownership. "…But you can see my history. …I'm not psyched where I'm calling the cops, unfortunately."
Read More
Round Two
Boner Candidate #1: I PAID GOOD MONEY FOR THAT KILL
A Michigan trophy hunter who paid $400,000 to kill a rare black rhinoceros in Africa in 2018 is seeking a federal permit to allow him to import its skin, skull and horns to the United States, according to government records.The hunter, Chris D. Peyerk of Shelby Township, Mich., applied in April for the permit, which is required by the federal Fish and Wildlife Service. Under the Endangered Species Act, it is illegal to import trophies of endangered species unless it's determined that doing so would help the survival of the species. Mr. Peyerk paid a Namibian wildlife conservation organization for the opportunity to shoot and kill a black rhino bull in May 2018 in Mangetti National Park in Namibia. The 29-year-old rhino was interfering with breeding by younger bulls and harming population growth, according to documents from Namibia's Ministry of Environment and Tourism. Mr. Peyerk's payment was to be earmarked for rhino conservation and the rhino's meat was distributed to rural communities surrounding the park, the ministry said. About 5,500 black rhinos remain in the wild and are considered a critically endangered species, according to the International Union for Conservation of Nature. Nearly half are in Namibia, which is allowed under international convention to permit five male rhinos a year to be legally killed by hunters. "Legal, well-regulated hunting as part of a sound management program can benefit the conservation of certain species by providing incentives to local communities to conserve the species and by putting much-needed revenue back into conservation," Laury Parramore, a spokeswoman for the Fish and Wildlife Service, told The Associated Press. Mr. Peyerk was represented by John J. Jackson III, a Louisiana lawyer who provides free legal help to trophy hunters, including others who have been granted this permit in the past, through a nonprofit group called Conservation Force, The A.P. reported.
Read More
Boner Candidate #2: MOSCOW MIKE
Sen. Mike Lee, R-Utah, discussed loosening sanctions against Russia with a top official in Moscow, a Russian-run news outlet reported Friday. Kosachyov has officially been sanctioned by the State Department for his role in Russia's interference in the U.S. 2016 presidential election. "The ultimate goal is to abandon sanctions against legislators altogether," Kosachyov told Lee at a meeting at the Federation Council, according to Tass, a state-run media outlet, which said the meeting came at Lee's request. "At least an agreement should be achieved to reciprocally lift sanctions from those legislators who go to the other country on an official visit. I would like to use this meeting to confirm that our proposals remain in force." The news outlet did not say what Lee said in response to Kosachyov's pitch but it underscored the dynamic involved in the Utah senator's trip to Moscow where two other senators, Republican Ron Johnson of Wisconsin and Democrat Chris Murphy of Connecticut, were denied visas by Russian authorities to join. Johnson and Murphy had voted to support sanctions against Russia, as did 96 other senators, while Lee and Sen. Rand Paul, R-Ky., opposed the move. Lee's office would not confirm the details of the senator's conversation and instead gave a brief, one-sentence read-out of the meeting. "Sen. Lee did meet with Konstantin Kosachyov and they discussed trade, security, and religious liberty issues," said spokesman Conn Carroll. The United States has sanctioned scores of Russians and special counsel Robert Mueller charged dozens in his investigation into the country's attempt to upend the U.S. election in favor of President Donald Trump and in hopes to hinder Democratic nominee Hillary Clinton's bid.
Read More
Boner Candidate #3: COME ON, PAY THE WOMAN
A year after Crazy Rich Asians opened No. 1 at the box office (on its way to a $238.5 million global gross) and raised Asian representation in Hollywood to new heights, its sequels have been slow to launch. Although director Jon M. Chu had hoped to keep the creative team intact, co-writer Adele Lim no longer is involved with the project, The Hollywood Reporter has learned. At issue is pay parity: Co-writer Peter Chiarelli, as an experienced feature scribe who broke out with 2009's The Proposal, was to be paid a significantly higher fee than Lim, a veteran TV writer who never had penned a feature until Chu hired her to work on the screenplay. (Before Chu boarded the project, producers Nina Jacobson and Brad Simpson of Color Force already had enlisted Chiarelli to adapt Kevin Kwan's 2013 best-selling novel.) "Being evaluated that way can't help but make you feel that is how they view my contributions," says Lim, who believes that women and people of color often are regarded as "soy sauce" — hired to sprinkle culturally specific details on a screenplay, rather than credited with the substantive work of crafting the story. She declined to provide specific figures, but sources say that Warner Bros.' starting offers were $800,000 to $1 million for Chiarelli and $110,000-plus for Lim. Warners explained to Lim's reps that the quotes are industry-standard established ranges based on experience and that making an exception would set a troubling precedent in the business. The talks escalated to studio chairman Toby Emmerich, who backed his business affairs department's stance.
Read More
Download X96's App