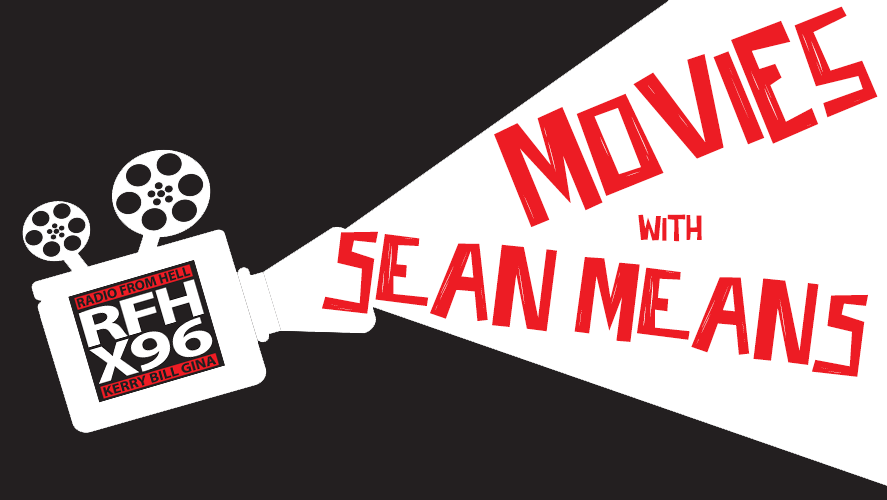 ARTSIES:
Let the Corpses Tan – 2 1/2 stars
Belgian filmmakers Hélène Cattet and Bruno Forzani trade in the crushed velvet and creeping shadows of their giallo-worshiping first two films (Amer, The Strange Color of Your Body's Tears) for blistering sun, creaking leather and raining bullets in this glorious homage to 1970s Italian crime films. After stealing a truckload of gold bars, a gang of thieves absconds to the ruins of a remote village perched on the cliffs of the Mediterranean. Home to a reclusive yet hypersexual artist and her motley crew of family and admirers, it seems like a perfect hideout.
Lizzie – 3 Stars
Academy Award (R) nominee Chloë Sevigny (Boys Don't Cry, "Big Love") stars as Lizzie Borden, the notorious woman at the heart of one of the most enduring mysteries in American history. After a lifetime of loneliness, Lizzie finds a kindred spirit in housemaid Bridget Sullivan (Kristen Stewart) and their secret intimacy sparks an unthinkable act. Director Craig William Macneill (The Boy (2015), "Channel Zero: Candle Cove") explores the days leading up to the savage crimes in a dark tale of repression, exploitation and thwarted dreams.
I Think We're Alone Now – 3 Stars
Del (Peter Dinklage) is alone in the world. After the human race is wiped out, he lives in his small, empty town, content in his solitude and the utopia he's methodically created for himself – until he is discovered by Grace (Elle Fanning), an interloper whose history and motives are obscure. Worse yet, she wants to stay.
FARTSIES:
 Assassination Nation – Not Screened
High school senior Lily and her group of friends live in a haze of texts, posts, selfies and chats just like the rest of the world. So, when an anonymous hacker starts posting details from the private lives of everyone in their small town, the result is absolute madness leaving Lily and her friends questioning whether they'll live through the night.
Life Itself – 1 Star
As a young New York couple goes from college romance to marriage and the birth of their first child, the unexpected twists of their journey create reverberations that echo over continents and through lifetimes in Life Itself. Director and writer Dan Fogelman ("This Is Us") examines the perils and rewards of everyday life in a multigenerational saga featuring an international ensemble including Oscar Isaac, Olivia Wilde, Antonio Banderas, Annette Bening, Olivia Cooke, Sergio Peris- Mencheta, Laia Costa, Alex Monner and Mandy Patinkin. Set in New York City and Carmona, Spain, Life Itself celebrates the human condition and all of its complications with humor, poignancy and love.
A Happening of Monumental Proportions – 1 1/2 Stars
A series of touching comic tableaus — some raucous, some sad, some instantly identifiable — mark actress Judy Greer's directorial debut. The nonstop comedy intertwines students, parents, and teachers, all trying to find their way through one rough day. The all-star cast finds Daniel, an account manager (Common) with a boring job gearing up for Career Day at his lovely daughter's elementary school, while dealing with the fallout of an intra-office romance with his assistant (Jennifer Garner) and his nasty new boss (Bradley Whitford). The boss's unfortunately nerdy son finds himself instantly entranced with Daniel's daughter (Storm Reid), seeking advice from their school's hip shop teacher (John Cho) and depressed music teacher (Anders Holm), without success. The teachers' principal team — Allison Janney and Rob Riggle — spend their day trying to hide the school's dead gardener from not only the staff, but also the students and their parents, who experience a Career Day they likely will never forget.
The House With a Clock in Its Walls – 2 1/2 Stars
In the tradition of Amblin classics where fantastical events occur in the most unexpected places, Jack Black and two-time Academy Award (R) winner Cate Blanchett star in THE HOUSE WITH A CLOCK IN ITS WALLS, from Amblin Entertainment. The magical adventure tells the spine-tingling tale of 10-year-old Lewis (Owen Vaccaro) who goes to live with his uncle in a creaky old house with a mysterious tick-tocking heart. But his new town's sleepy façade jolts to life with a secret world of warlocks and witches when Lewis accidentally awakens the dead.
Fahrenheit 11/9 – 3 Stars
Michael Moore's "Fahrenheit 11/9" is a provocative and comedic look at the times in which we live. It will explore the two most important questions of the Trump Era: How the f**k did we get here, and how the f**k do we get out? It's the film to see before it's too late.
Opening Next Week:
Blaze
The Children Act
Hell Fest
Little Women
Night School
Pick of the Litter
Smallfoot
Download X96's App