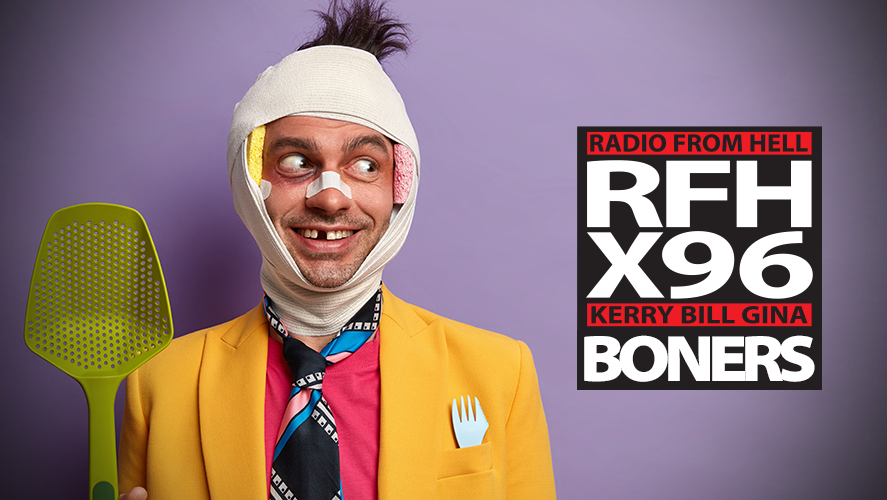 Boner Candidate #1: WHAT MESSAGE ARE YOU SENDING WHEN YOU GIVE A COLLEAGUE A GRENADE?
Cory Mills, a new Republican Congressman from Florida, took part in the tradition of handing out welcomes gifts to colleagues in the House of Representatives. Since he is an Army  Veteran, Mills thought it would be appropriate to hand out inert grenades stamped with the Republican elephant. In a letter attached to the grenade Mills wrote, "Let's come together and get to work on behalf of our constituents."
Boner Candidate #2: WE WERE A PLAYER DOWN SO I DID WHAT I HAD TO DO.
A 22-year-old high school basketball coach has been fired after posing as a 13-year-old student during a game. The Virginia woman is seen in a video dressed in the school's basketball uniform and playing in a game against high school students. The coach was impersonating a specific player who was away at a basketball tournament.
Boner Candidate #3: DAMN KIDS ARE GONNA RUIN THE GOLF.
Bianca King, the owner of Rainbow's Edge Daycare in Texas, is fighting a legal battle with her local government about whether or not she can continue to operate her business from her home. After complaints were made by golfers playing on the course behind King's home, the city denied her the special-use permit that she needs to operate the daycare. One golfer's reasoning for making the complaint was, "There are gonna be toys out there…The noise is disturbing the players."