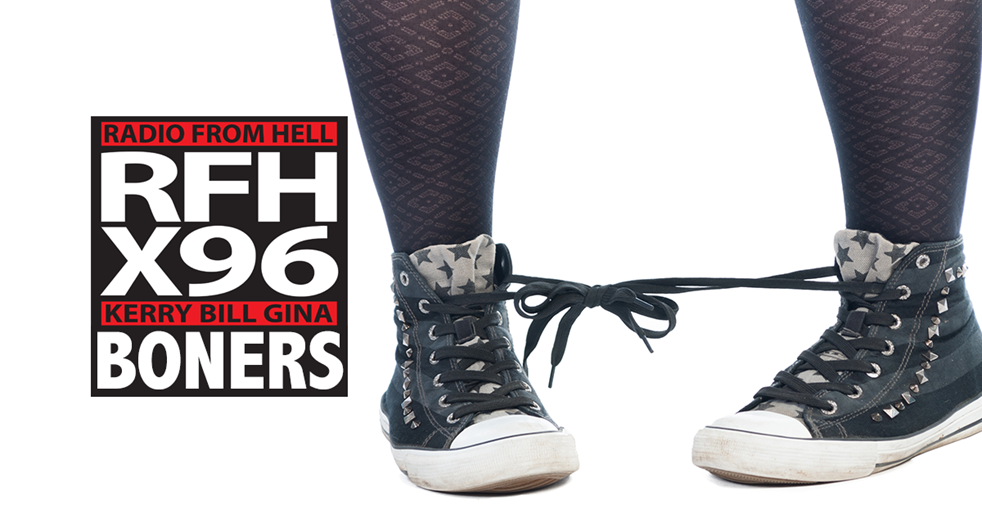 Round 1
Candidate #1: YOU TRY DOING THIS JOB SOBER
A Colorado teacher was busted for allegedly driving drunk when she pulled into a middle school parking lot, officials said. Jessica Lynn Brady, 32, faces charges after police say she hit a vehicle, left the scene of the crash and then drove back to Altona Middle School while under the influence of alcohol, news station KMGH reported. Witnesses reportedly spotted Brady crash into a vehicle around 11:30 a.m. Wednesday near Renaissance and Clover Basin Drives in Longmont.
She allegedly fled the scene, but then was spotted with "glossy and watery" eyes pulling into the parking lot of the middle school, officials said. Authorities confronted the teacher whose speech "appeared to be slurred," according to the police report.
Candidate #2: HE'S A POSITIVE BEHAVIOR SUPPORT COACH
Rob Mueller-Owens, a teacher in Madison, Wisconsin, is accused of tackling an 11-year-old girl, and ripping three braids from her head.
A teacher allegedly tackled an 11-year-old girl, ripping three braids from her head during a disciplinary procedure caught on school cameras. He is on leave during police and district investigations. Mikiea Price filed a police report with the Madison Police Department in Wisconsin after hearing from her daughter, a student at Whitehorse Middle School, about the incident that transpired on February 13, according to WISC-TV. She was "crying and her lip was cracked, bleeding and she handed me three of her braids that were pulled out from her scalp," Price told Madison 365.
Candidate #3: FACEBOOK, THE DOCTOR MADE ME FEEL BAD ABOUT MY BABY DYING.
My baby just died of vaccine preventable diseases, the doctor is making me feel bad, help Facebook!
Round 2
Candidate #1: STOMP ON 'EM AND THEN RUN 'EM OVER.
A Minnesota state lawmaker appeared to call for political violence against his opponents while speaking at a 2nd Amendment rally on Saturday. "Some days, you feel like the frog in the boiling water. Just exactly how long are they going to just keep notching it up a degree here, and a degree here and a degree here until you've had enough? That line is for each of us to decide, each on our own terms," Republican state representative Cal Bahr said during a Minnesota Gun Owners Caucus rally on Saturday. "There's a lot of us in this room that have had enough, and it's time to start riding herd on the rest of these people that want to take your rights away from you. They will not go quietly into the good night. They need to be kicked to the curb and stomped on and run over a few times," he added, drawing cheers from the crowd.  He then invoked Paul Revere and the American revolution in his closing remarks.
Candidate #2: I THINK I PAID WAY TOO MUCH FOR BROWN SUGAR
A woman in the United Kingdom seemingly thought it was a good idea to report to police that the cocaine she thought she'd bought was actually brown sugar. The Police Service of Northern Ireland in Craigavon wrote on Facebook Thursday that an unidentified woman called the department because she was "scammed." "Yeah I paid over [$260] and got brown sugar instead," the woman told police. "Instead of what?" police asked. "Cocaine," officials said the woman replied.
"Bizarrely," police wrote, the caller didn't want to provide a statement to the department about her alleged theft. Despite the illegality of purchasing cocaine, the police department warned its followers to be wary of drug dealers as they "care about NOTHING other than lining their own pockets." Police joked that if its followers had been scammed buying drugs and wanted to be paid back, just give them a call.
Candidate #3: LEMME HAVE ONE OF THOSE ROBERT KRAFT SANDWICHES
A barbeque chain restaurant, with a location in Brooklyn, apologized on Monday for using Robert Kraft's prostitution bust to sell a pulled pork sandwich. Dinosaur Bar-B-Que, which is based in Syracuse, offered a weekly special that was named after the New England Patriots owner currently caught up in a human trafficking scandal. "This week only stop into the Syracuse Dinosaur to get a 'Robert Kraft' aka the Jerked and Pulled Chicken Sandwich," the restaurant's official Facebook and Twitter pages wrote over the weekend. Kraft allegedly made repeated visits to a Florida massage parlor where he was caught on camera paying for sex. The Kraft case is part of a larger investigation into sex trafficking in Jupiter, Florida, officials said. After social media backlash over the "jerked and pulled" sandwich, the restaurant chain made an apology.
Download X96's App