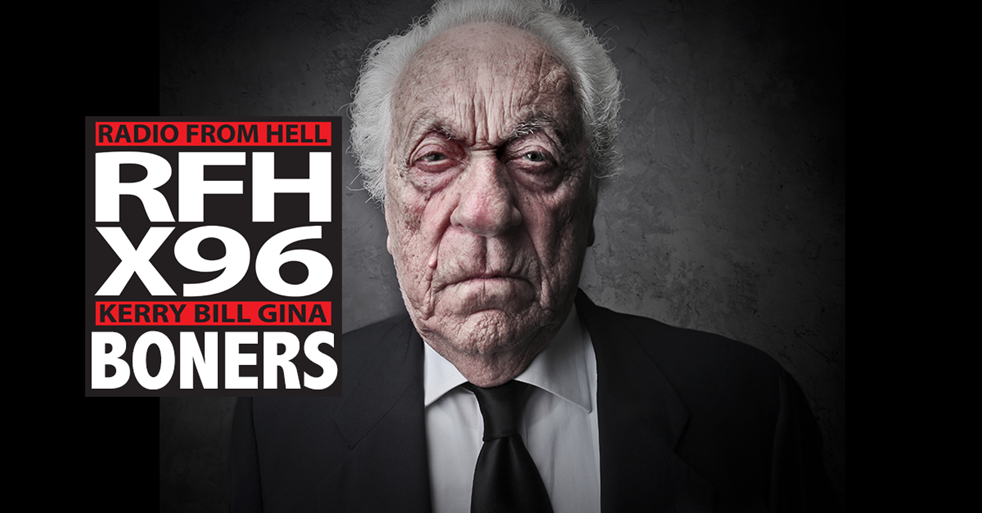 Round 1
Candidate #1: I GUESS YOU CAN SAY HE'S A DOUBLE DIPPER
This Tennessee man took double dipping to another level while delivering food from a Mexican restaurant.
Howard Matthew Webb, 31, is accused of putting both his testicles in a customer's salsa container ordered last month from a Maryville establishment, the Knoxville News Sentinel reported. He was arrested Friday after a 14-second video surfaced of his revenge against a low-paying customer.
Police said Webb was a passenger in the vehicle when the order was delivered Jan. 12 by an independent contractor for Dinner Delivered, an online meal-ordering service.
The driver allegedly filmed Webb placing his testicles in the customer's salsa and posted a video, saying, "This is what you get when you give an 89 cents tip for an almost 30-minute drive."
Candidate #2: OH, COME ON…HE'S 30 ISN'T HE? HE TOLD ME HE WAS 30. HE LOOKS 30
A band director at a high school in Pennsylvania admitted to having sex with a 13-year-old boy he thought was 30, police said. Dale Schimpf, 71, of Frackville, met the teen on Grindr and then sent him nude photos, telling him he was interested in a sexual relationship because the boy was "cute and younger," WNEP reports. Schimpf, who also teaches music at Nativity BVM High School in Pottsville, then met the teen for dinner Friday before returning to Schimpf's home, where he forced him to perform oral sex before having intercourse, according to Tamaqua police. Investigators said Schimpf has admitted to the sex acts, but claims he thought the alleged victim was decades older.
Candidate #3: COME ON PAL HE'S AN OLD GUY AND IT'S JUST A HAT.
A New Jersey teenager was arrested on Wednesday for allegedly beating up an 81-year-old man because the victim was sporting a "Make America Great Again" hat, authorities said. Ryan M. Salvagno, 19, of Somerset, confronted the elderly man outside a Shop Rite in Franklin Township and started an argument over the red hat with President Trump's slogan on it, according to the Somerset County Prosecutor's Office. The elderly man then attempted to walk away with his groceries, but Salvagno grabbed the man's MAGA hat and the two proceeded to struggle over the article of clothing, the prosecutor's office said. The 19-year-old then allegedly grabbed the man's arm, threw him to the ground, tipped over his cart of groceries, and tossed the hat aside. The suspect was charged with assault and harassment. He is scheduled to appear in court on March 14.
Round 2
Candidate #1: THINGS ARE A LITTLE AWKWARD HERE
An incident in which a well-known comic actor nuzzles and licks the ear of an on-air TV journalist reporting from a meeting of comedians sparked widespread public condemnation and prompted the reporter to take the matter to police on Wednesday. In a widely seen clip, CBC's Chris Glover is talking back to the studio when one man leans into the frame behind him and mugs for the camera before leaving, while a second man, dressed in a green Saskatchewan Roughriders hoodie, moves in on the reporter. The man, identified as Boyd Banks – who has appeared on CBC shows – proceeds to demonstratively lick Glover's ear and kiss his neck while the journalist continues speaking to camera, before throwing it back to the studio with the line: "Things are getting a little awkward out here, so I'm going to pass it back to you," Glover said on Tuesday from the Comedy Bar in Toronto. "Yeah, that's a little strange. It's really unnecessary," host Dwight Drummond told Glover. "Just move away from that gentleman."
Candidate #2: MEASLES? I'M NOT WORRIED. MEASLES ONLY KILL THOSE WEAK THIRD WORLD KIDS
A Texas state representative introduced legislation on Wednesday that would make it easier to opt out of childhood vaccinations, despite the resurgence of measles across the U.S. Republican State Rep. Bill Zedler, an outspoken anti-vaxxer, said he is not worried about the spread of vaccine-covered ailments because of "antibiotics." "They want to say people are dying of measles. Yeah, in third-world countries they're dying of measles," Zedler said Tuesday. "Today, with antibiotics and that kind of stuff, they're not dying in America."
Candidate #3: CRAB LEG BUFFET FIGHT
Two people were boiling mad as they waited for crab legs at a buffet, surprising diners and one police officer. "Literally, as I sat down and maybe took two bites out of my plate," Huntsville police officer Gerald Johnson told WHNT. For Johnson, apparently, some Friday evening peace and quiet was too much to ask. "There's a woman who's beating a man. People are moving around, plates are shattering everywhere," Johnson continued. No sooner had he dished up a plate at Meteor Buffet off Memorial Parkway, Johnson says a fight was happening in the food line. "It's not something you typically hear, if you can imagine a fencing match," Johnson said.
Download X96's App