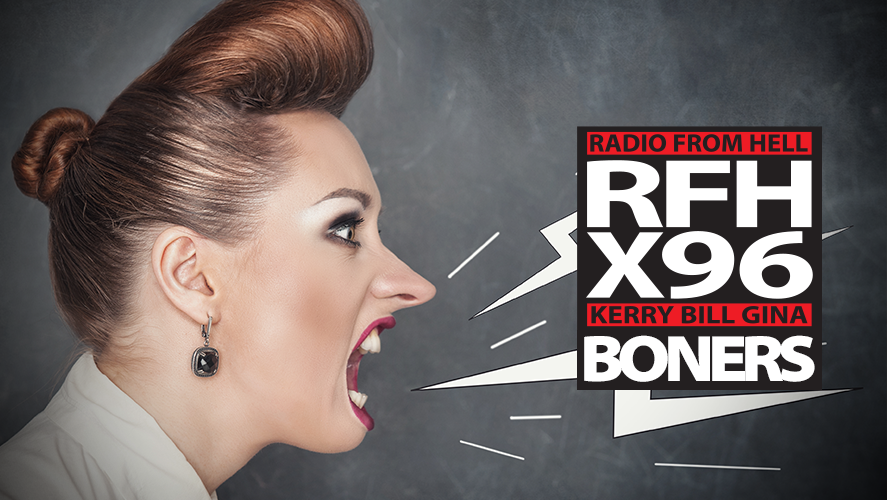 Boner Candidate #1: OH, I THOUGHT YOU SAID, "DRY CLEAN STORY TIME".
During comptroller Gene Dodaro's testimony before the House Oversight Committee on Thursday, Marjorie Taylor Greene asked a question that confused Dodaro. After Greene asked, "can you tell me how much was given to drag queen story hour?", Dodaro seemed confused and asked Greene to repeat herself stating, "At first I thought you said 'dry clean'". Dodaro was confused by Greene's question because the "drag queen story hour" she was referring to was an all-ages birthday party for a genderqueer artist who had passed away. An art museum in Pittsburgh hosted the party.
Boner Candidate #2: IT'S "CHANGE FOR CHILDREN" AND FOR SOME STUFF FROM SAM'S CLUB.
An Ogden teacher was arrested after an investigation found that she had spent donations for students on personal items at Sam's Club. Elizabeth Galbraith was the only person to handle the money received from the "Change for Children" charity throughout her employment at Mount Ogden Junior High. After parents noticed discrepancies in the money their students were supposed to receive from the charity, Galbraith told Ogden Police that she accidentally threw away the gift cards from the fundraiser while she was on Ambien. An investigation found that Galbraith was in possession of $21,000 that she could not account for otherwise.
Boner Candidate #3: BE SURE…RYAN HAD NOTHING TO DO WITH IT.
Lingerie brand Harper Wilde is apologizing for a "creepy" ad involving Ryan Reynolds after a screenshot of the ad went viral. The screenshot shows an Instagram post made by the company reading, "This bra is like if Ryan Reynolds was gently holding up your breasts and whispering in your ear that you are doing a good job…honestly". After many comments critiquing the brand's post, Harper Wilde was quick to post again with an explanation, saying, "For context, this is actually a review by a real customer originally meant to run with a series of other reviews".