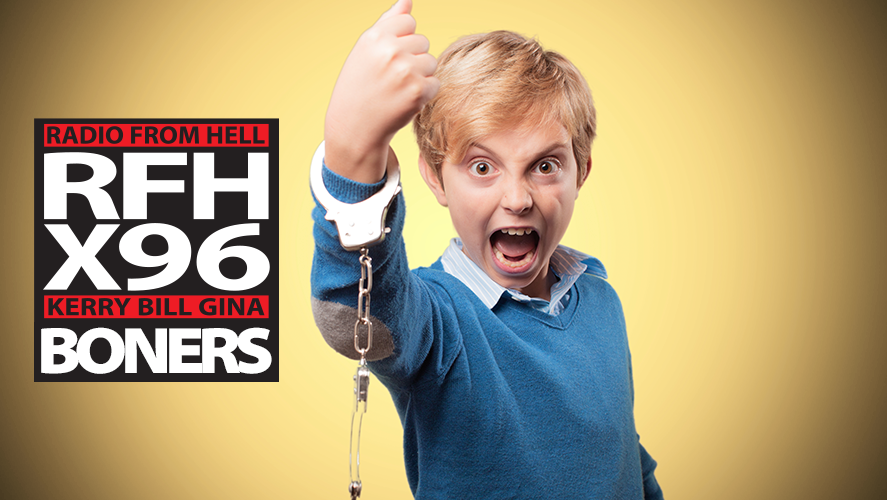 Boner Candidate #1: YOU HAVE THE RIGHT TO BE A BIGOT AND BULLY PEOPLE IF YOU LIVE IN MONTANA.
Montana Republicans are proposing legislation that would prevent students from being punished for misgendering or deadnaming their transgender peers. Two dozen lawmakers are backing the legislation that says this type of treatment could not be considered discrimination. This comes just after the Montana Senate passed a bill that will ban gender-affirming medical care for minors.
Boner Candidate #2: THANKS TOMMY. WE WERE ALL WONDERING WHAT THEY LOOKED LIKE.
Tommy Lee was trending on Twitter after he posted a nude photo on Tuesday. Lee posted a photo of his butt and testicles with the caption, "Hey @MrPeanut let's collab!… I'll bring the NUTZ!!!!" People on Twitter are commenting that they are shocked about this behavior even after Lee posted a fully nude photo last August.
Boner Candidate #3: LET'S TELL THE ROYALS, "YOU CAN'T PLAY ANYMORE."
During a basketball game between Hunter High School and Roy High School on January 13th, several Hunter High parents caught video footage of the Roy High Royals' student section barking and making racist comments towards Hunter High student players of color. The video shows about 50 students in the Roy High student section barking like dogs while Asian and Polynesian players had the ball. While not caught on video, parents say they also heard comments like calling Latino students "José" and calling one player "ugly acne face".