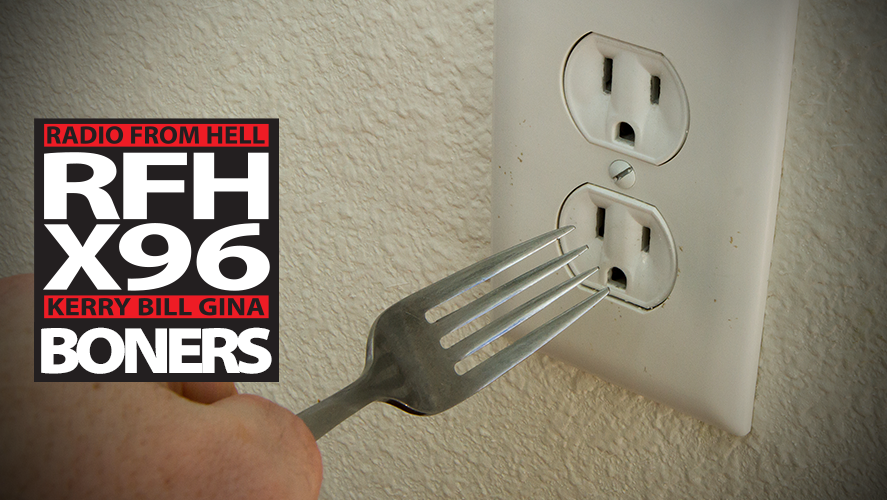 Boner Candidate #1: BEING A LIAR AND EXCESSIVELY STUPID IS A BAD COMBO.
Marjorie Taylor Greene recently Tweeted a video of a mother, Rebecca Kiessling, testifying about the fentanyl deaths of her sons in July 2020. Greene captioned her Tweet saying, "Listen to this mother…tell the truth about both of her son's murders because of the Biden administrations refusal to secure our border", but the deaths happened while Trump was in office. When CNN asked Greene's spokesperson, Nick Dyer, if she would correct her Tweet to reflect the truth, Dyer replied, "Do you think [Americans] give a f**k about your bullsh*t fact checking?"
Boner Candidate #2: WHAT AARON DID IN THE DARK WAS A SMOOTH MOVE.
During an episode of the Aubrey Marcus Podcast, Aaron Rodgers was discussing the four-night "no light" isolation retreat he recently attended. He revealed to Marcus that during the retreat his "dumps were super smooth" but since he was using the restroom in the dark, he said "In my mind, they were all two-wipers. They were two-wipers and done".
Boner Candidate #3: THE GOV. LOOKS PRETTY SEXY. I HOPE KIDS DON'T SEE THAT PICTURE.
Just as Tennessee Governor Bill Lee was confirming that he would sign a bill to criminalize drag performances in public and in front of children, a photo of him from his 1977 high school yearbook went viral. The photo shows Lee wearing a cheerleader's uniform, pearls, and a wig while standing next to three girls who are dressed in men's suits. When a reporter asked Lee if he remembered dressing in drag while showing him the photo, Lee replied "What a ridiculous, ridiculous question that is…Conflating something like that to sexualized entertainment in front of children".