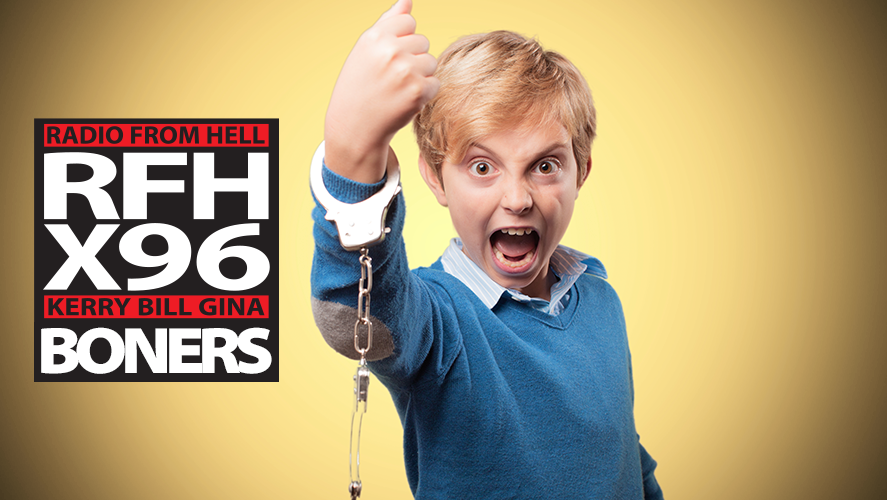 Boner Candidate #1: YOU GOT CUFFS? THEN CUFF HER.
A final revocation hearing for a California man,  Mario Puente, turned into a spontaneous lesson about the danger of drugs for his daughter. Mario advised he wants to leave San Diego to get away from the troubled people in his circle, and he wants to be a better example for his 13 year old daughter. The judge asks a nearby Marshal "You got cuff? Put cuffs on her." The sentencing memo said, "The Marshal did so, cuffing the girl's hands behind her back. As he did so, she was crying."
Boner Candidate #2: WE DON'T THINK SHE NEEDS IT
Davis school district is having a fight over violating a students civil rights. A student, Isabelle, has a disability that their brain does not send the signal to breathe. There has always been a school provided aide for Isabelle since they entered the district at the age of 3. "I don't know what it's like to not," Isabelle explained. "I feel like I would be scared for myself." Isabelle's mom said this about the school district, "They just kept saying, 'We don't think she needs it." She won't be attending school.
Boner Candidate #3: THE QUESTION IS….IS MINDY STILL DATING THE CHEERLEADERS DAD?
Former cheerleader and apparent expert, Mindy Tyler, is berating a 6 year old cheerleading girl with down syndrome. Not only that, but she is dating the little girl's father. Mindy has defended her words instead of issuing an apology. What she said was, "I'll just say some people want their child to do certain things so bad that they'll put these kids in these sports that they have absolutely no capability of doing just so they could say 'my kid's a cheerleader." Is she still dating that kid's dad?