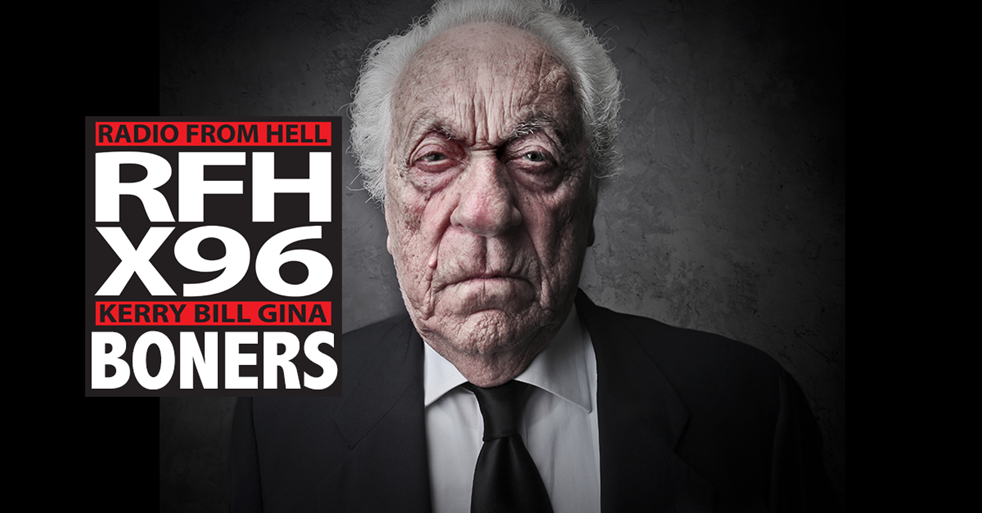 Boner Candidate #1: YES, THIS IS HANDMAID'S TALE S**T
Texas representative Bryan Slaton has introduced a new bill that would give tax breaks to families with four or more children. The new bill does not recognize LGBTQ families, single parents, blended families, or Texas's high maternal mortality rate. Representative Slaton, a former pastor, said that he introduced the bill to encourage Texas families to "Get married, stay married, and be fruitful and multiply". Twitter users are criticizing the bill and comparing it to the TV show The Handmaid's Tale.
Boner Candidate #2: SURE SOUNDS LIKE WHISTLEBLOWER RETALIATION
Long Island Sgt. John Beatty is accusing Police Commissioner James Vafeades of "whistleblower retaliation" after Vafeades mailed Beatty an item from "shipadick.com" when Beatty revealed the Commissioner had taken a second job. Sgt. Beatty saw Commissioner Vafeades behind the counter of a local bagel shop and brought it to the attention of superiors. Vafeades was never disciplined and was even promoted after the incident.
Boner Candidate #3: IT'S TIME TO CANCEL THE DEMOCRATS
Florida Senator Blaise Ingoglia is introducing the "Ultimate Cancel Act" in an effort to "decertify any political party that has 'previously advocated for, or been in support of, slavery or involuntary servitude.'" Ingoglia claims that because some Democratic Parties of the 1800s adopted pro-slavery platforms, this would be one of the parties to be "canceled". Ingoglia says about the measure, "For years now, leftist activists have been trying to 'cancel' people and companies for things they have said or done in the past…Using this standard, it would be hypocritical not to cancel the Democratic Party itself for the same reason."