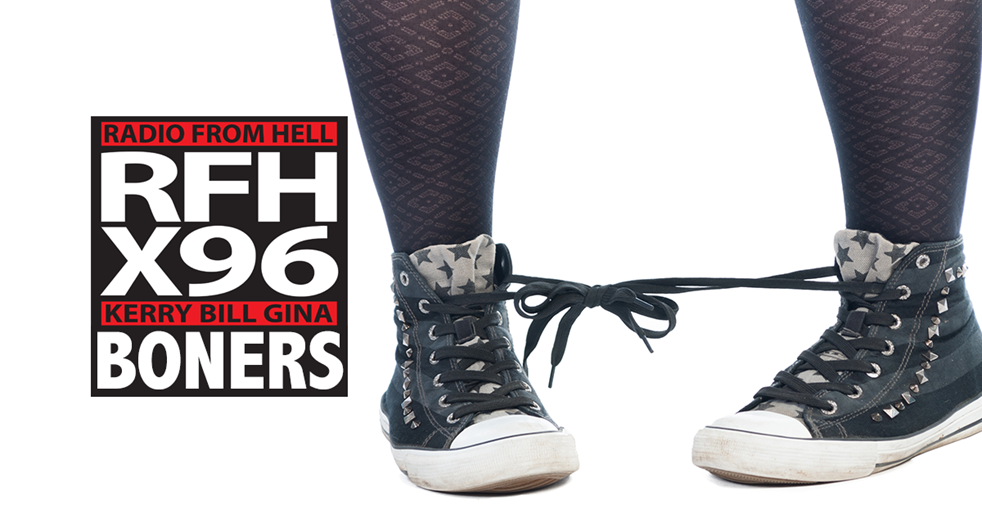 Boner Candidate #1: SO MUCH FOR YOUR DREAM JOB PAL
An NBC Anchor was canned from his job after calling his co-host an offensive slur while there was a microphone recording. Ken Rosato, 56, was let go for obvious reasons of an offensive slur. The news station, WABC, has yet to comment on the firing of Ken. It was originally thought that Ken had called his co-host a racial slur, which his agent has continuously denied. It has now been reported that the former anchor was fired for calling his co-host a c**t. Whether there's a 'hot' microphone on, or not, co-workers should always be treated with respect.
via Daily Mail
Boner Candidate #2: THE FINNS ARE SORRY
Social media has caught fire after a photo has been circulating of a giant, defaced rock in southern Utah. It reads on the rock, 'The Finn Fam 2023'. Which by all means can lead one to assume that they are proud enough of their family to deface a national park. A user on Reddit commented, "Defacing anything in one is just a really shitty, and disrespectful thing to do. Not to mention illegal." One on Twitter said, "All it takes is one person to do something like this then others will start doing it too." A Finn family member over Facebook messenger wrote, "We will never allow anything like this to happen in the future and deeply regret if damage was done. We apologize for any and all who have been affected."
Boner Candidate#3: ALL COLORS OF PEOPLE GET MURDERED YOU KNOW.
Marjorie Taylor Greene was stumped while trying to question a witness for 'left-wing organized violence'. Marjorie went on to berate the witness, "Is this funny to you? Is babies being murdered in the womb funny to you?" The witness responds, "What's not funny are the Black people and Hispanic people and Jewish people and Muslim people who have been murdered in synagogue, in church, in supermarkets, in mosque, by white supremacists. Marjorie finishes by saying, "Are you aware that all-color people are murdered?" Greene replied. "That is a fact, that every single color person has been murdered. That's not unusual. It's not just that people of color are murdered, white people are murdered too."
via Yahoo News