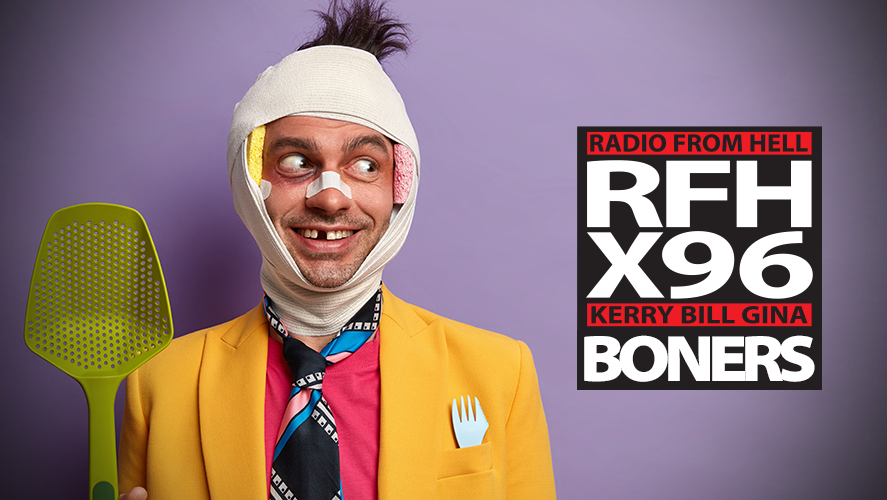 Boner Candidate #1: RAW? COOKED? NO THANK-YOU!
Dabiz Muñoz, is a Michelin star chef. Which means they use only the highest quality of ingredients and have consistency of that quality throughout their dishes. Dabiz heard of a famous dish called shirako, from Japanese chef Hiro Sato. Muñoz posted a photo of that dish, which resembles white past, but is actually fish sperm. "What a marvelous Ride!!!! I just want to come back. I truly love Japan, it's something else, unforgettable food, people and culture," the chef said.
via Fox News
Boner Candidate #2: THIS IS WHY WE CAN'T HAVE NICE THINGS
To all Broadway Media employees: Please look at the 2nd picture first then the first one. Let's go over this one LAST time please. THERE ISN'T A DISPOSAL UNDER THE SINK!!! YOU CANNOT PUT FOOD DOWN THE SINK!!!!!  DON'T EVEN RINSE YOUR DISHES OUT IN THE SINK!!! TAKE THEM HOME WITH YOU AND DO THIS IN YOUR OWN SINK OR THROW THE DISHES AWAY!!!! SOMEONE HAD TO WORK AWEFULLY HARD TO GET WHATEVER THIS FOOD IS THAT WAS CLEANED OUT OF THE PIPING UNDER THE SINK, DOWN THE DARN DRAIN…. THE TAB FOR THIS FIX IS $100 TO THE PROPERTY MANAGERS!!!  IT'S NOT LIKELY ANYONE WILL FESS UP TO THIS, BUT WE HAVE CAMERAS FOLKS!! HOWEVER, I DON'T WANT TO KNOW WHO WOULD DO SOMETHING LIKE THIS…… BUT, IF ANY OF YOU SEE ANYONE RINSING OUT THEIR DISHES IN THE SINK GOING FORWARD, OR WORSE, FORCING FOOD DOWN THE DRAIN, PLEASE COME AND TELL ME. I PROMISE I'LL KEEP YOU OUT OF IT. I JUST WANT TO AVOID HAVING ANYMORE IMAGES LIKE THESE TWO RENTING SPACE IN MY MEMORY…..!!!!!! NOTHING BUT WATER, COFFEE OR SODAS GOES DOWN ANY SINK ON THIS FLOOR….EVER!!!!
via A Very Angry Company Wide Email
Boner Candidate #3: COULD HAVE AT LEAST PUT FRESH BATTERIES IN IT
A woman has gone viral over TikTok when telling the world that her roommate apparently 'borrowed' her viberator. "I got this weird feeling. It's always there, so how could it not be there when I haven't been here. I go to her bedside drawer and open it, and my vibrator's there. I think she must have the same brand, same color…she must just have it, and mine just must be misplaced." The clip has amassed 2.4 million views on the video sharing app.
via Indy 100