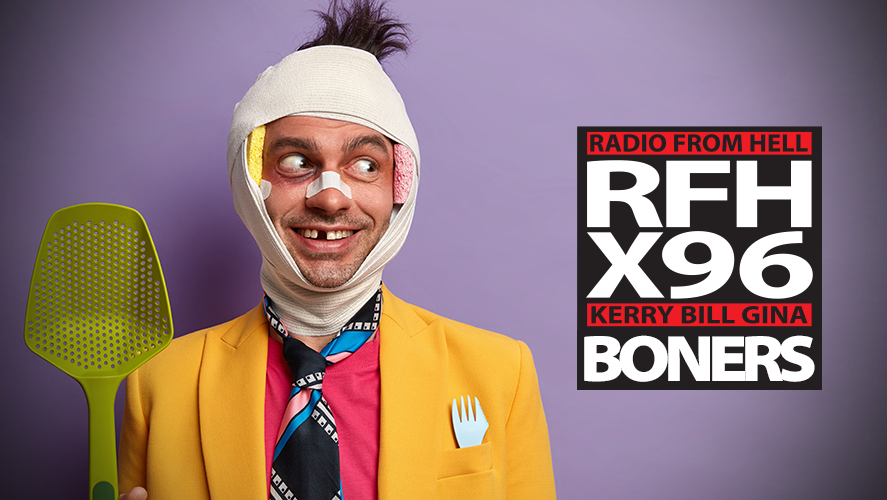 BONER CANDIDATE #1: WE KIDNAP 'EM AND THEN WE CHANGE THEIR GENDER.
Bigot brained Ben Shapiro doesn't know when to can it. He is making accusations that the state of California is allowing kids to be kidnapped, and forcibly go through a gender change. His point of view comes from California no longer accrediting homeschool. Ben's bonehead comment: "They're, basically, allowing people to attempt to kidnap kids and gender change them without the permission of both parents. Which is just madness."
BONER CANDIDATE #2: THE SCIENCE OF MERMAIDS
If all kids movies were based on science, we would have to axe all of the Looney Tunes. Matt Walsch of the Daily Wire went off to say, "I mean, if anything, not only should the Little Mermaid be pale, she should, actually, be translucent. If you look at deep sea creatures, they're, like, translucent. They have no, kind of, pigmentation whatsoever." I hope this isn't a surprise to anyone else, that someone is worried about science in a kids movie.
BONER CANDIDATE #3: I NEED TO BE A PRESENTABLE SEX OFFENDER.
"This is an emergency," Harvey Weinstein said. He apparently has bigger things on his plate than his trail for 11 counts of sexual assault. In a wheelchair, he told the court, "I'm in pain every day. I have cavities and I can't eat because I'm missing teeth." He claims the only option he has been given while captive is to have his teeth pulled, and not replaced. To look presentable he said "I will pay for the dentist … it will be one trip and one trip only."
Download X96's App