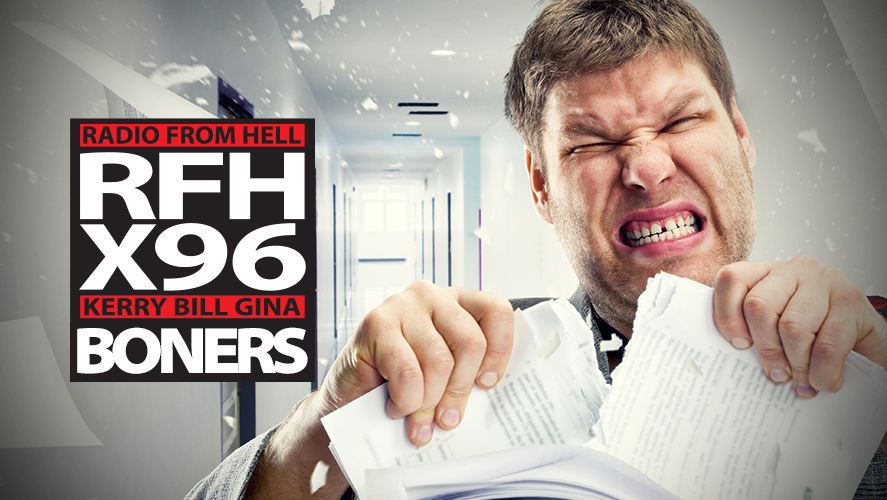 Boner Candidate #1: THE CLOSER WE LOOK, THE UGLIER IT IS.
Two social media influencers, Ruby Franke and Jodi Hildebrandt, have been arrested with six felony charges of aggravated child abuse after Franke's child escaped Hildebrandt's home with duct tape on his wrists and ankles, then asking for food and water since he was so malnourished. Franke's daughter was also found in the home of Hildebrandt malnourished as well. Two of Franke's other children, and the two that were found, have been taken into state custody. What has recently been uncovered is that Franke and her sisters received thousands of dollars in PPP loans over the past few years. Franke herself received $83,620 for her "small business" being her Youtube channel, and her and her husband being the employees. They have since, however, deleted their Youtube channel.
Boner Candidate #2: MORE COVID HOSPITALIZATIONS IN FLORIDA THAN ANY OTHER STATE YOU SAY? WHY WOULD THAT BE?
Florida Governor Ron DeSantis and Florida Surgeon General Joseph Ladapo have been urging Floridians to not get the latest COVID-19 vaccination that the FDA and CDC have just recently approved and will be available to the public this week. "I will not stand by and let the FDA and CDC use healthy Floridians as guinea pigs for new booster shots that have not been proven safe or effective," said DeSantis in a public statement. However, CDC Director DR. Mandy Cohen has also made a statement, towards DeSantis, stating the vaccine has gone through all the proper and rigorous channels and is safe and effective. Right now, Florida has more hospitalizations for COVID-19 than any other state, and since July, with the new Eris variant, COVID-19 cases have been on the rise.
via Huff Post
Boner Candidate #3: I LIKE NICE RESTAURANTS. THAT'S MY DEAL. AND A COUPLE OF VACATIONS A YEAR.
In 2012, tragedy struck Sandy Hook Elementary School in Connecticut when 20 kids and 6 teachers were killed in a school shooting. The families of those that were killed have won but have been trying to get a $1.5 billion settlement from radio host and conspiracy theorist Alex Jones, a man claiming the school shooting never happened. Jones, instead of paying the settlement, has been continuing his extravagant lifestyle and has now actually filed for bankruptcy. In July of this year alone, he has spent $93,000 on what could've gone towards the settlement towards the grieving families.  The families and their lawyers are frustrated but Jones doesn't think he has done anything wrong. "If anything, I like to go to nice restaurants. That is my deal. I like to go on a couple of nice vacations a year, but I think I pretty much have earned that in this fight," said Jones in his show, then asking for his listeners to give him money to help his personal finances.
via Fox 13