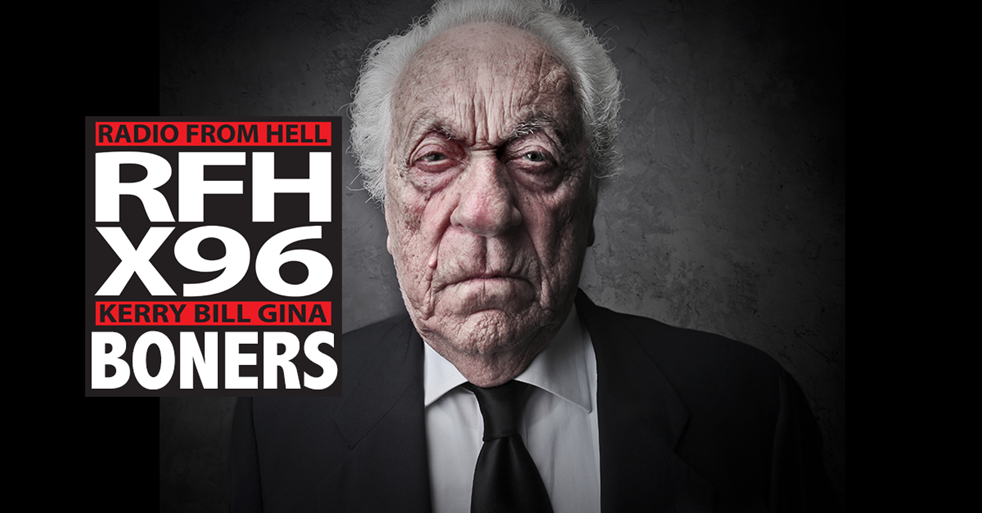 Boner Round 1
Candidate #1: KIND OF A RADICAL PLAN, DON'T YOU THINK.
A Navy sailor is accused of setting his pee sample on fire during a routine urine screening back in May, military prosecutors said. While stationed at Naval Air Station Oceana in Virginia, Logistics Specialist 3rd Class Curtis Dajuan Johnson reportedly tried to light pee samples on fire "in order to prevent the results of said urinalysis from being used against him at an adverse administrative proceeding, which he had reason to believe would be pending absent his obstruction," according to Johnson's charge sheet, obtained by Task & Purpose. Johnson is charged with making a false statement, aggravated arson, and wrongful interference with an adverse administrative proceeding, the charge sheet stated.
Candidate #2: YOU NEED TO BE MORE SPECIFIC
A Florida woman reported being groped by a costumed creep during a pirate-themed parade on Saturday, police said. The victim told police that an unidentified man — clad in a pirate hat, facial paint and dark sunglasses while chomping on a cigar — pulled down her shirt and exposed her right breast before using an ink stamp to mark her breast during the Gasparilla Parade of Pirates in Tampa.
Candidate #3: THE DEPUTY WAS SUSPICIOUS BECAUSE MY WHITES WERE WHITER AND MY COLORS WERE BRIGHTER
Matt Crull, 29, spent 41 days in jail wrongly accused, according to the Martin County Sheriff's Office. He was locked up over Christmas and New Year's. But he and 10 others are out now, and the deputy is fired.  Crull had a white powdery substance that was found in the driver's side door, wrapped in plastic with a hair tie around it. Crull says it was Tide laundry detergent. Deputy Steven O'Leary said it was heroin — a lot of heroin. "I just looked at him baffled and confused because I had no idea as to where 92 grams of heroin came from inside my van," Crull said.
Boner Round 2
Candidate #1: THAT DRUG COMPANY USED VERY AGRESSIVE SALES TECHNIQUES
Drug company execs hired an ex-stripper to help peddle their highly addictive fentanyl spray — and she employed all her talents out in the field, according to blockbuster trial testimony.
A former Insys Therapeutics sales rep told jurors that she was present when her boss, former exotic dancer Sunrise Lee, gave a crooked doctor a lap dance in a Chicago nightclub in mid-2012. Holly Brown testified that she was on the dance floor at The Underground when she looked over and saw Lee, then an Insys regional sales director, giving Dr. Paul Madison the hard sell, according to reports.
Candidate #2: IT WAS A GOOD PLAN
A career crook robbed a bank in Wisconsin after completing a 20-year prison stint in New Jersey so he could get locked up in the Badger State's reportedly superior jails, according to a report. Just six months after getting out of a Jersey slammer for attempted homicide, Manhattan native William Gallagher, 68, robbed a Milwaukee Chase Bank "with the sole motivation of going to prison," his public defender Charles Roozen said during a December hearing, the Milwaukee Journal-Sentinel reported. "About 48 years ago, I'm sitting with a 72-year-old con, and he had been in just about every prison in the country and he did two bids in Wisconsin," Gallagher said during the plea hearing in which he likened himself to a character from the classic prison flick "Shawshank Redemption," according to a court transcript.
Candidate #3: AND THEN I FAINTED AGAIN
39-year-old Matt Gleason fainted from his flu shot. When he got the bill, he nearly passed out again: A trip to the emergency room had cost him nearly $4,700. (iStockphoto) First an otherwise healthy, 39-year-old Matt Gleason fainted from his flu shot. When he got the bill, he nearly passed out again: A trip to the emergency room had cost him nearly $4,700. Gleason, who works for an information technology firm in Charlotte, N.C., figured getting a flu shot would not compare to the discomfort he'd felt the previous winter at actually getting the flu. So he opted for the free version at his office. Five minutes later he fainted, then vomited. A colleague called 911, and that started a cascade of medical bills, Kaiser Health News reported. First there was the ambulance; then the emergency room visit itself, even though Gleason spent most of that time in the waiting area, for the hefty sum of $2,961.
Download X96's App