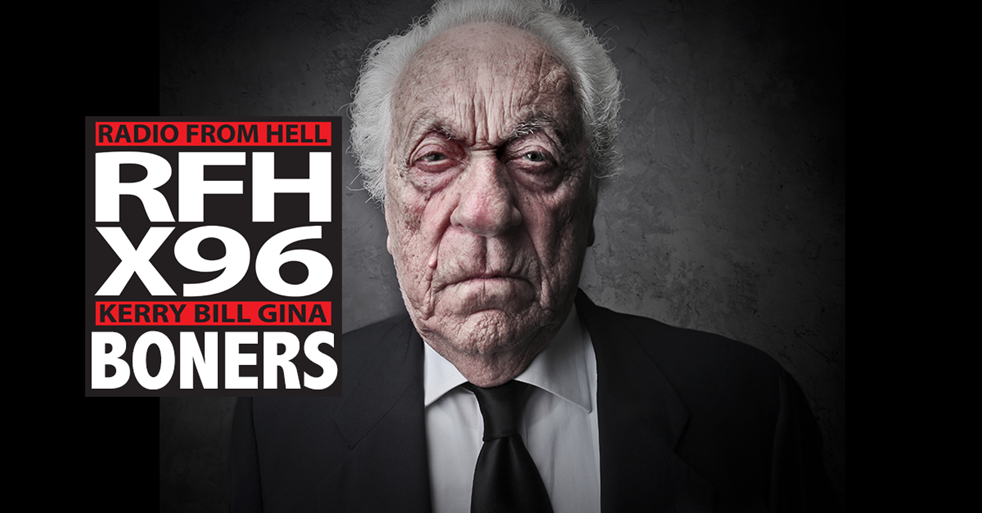 Round One
Boner Candidate #1: HE WAS JUST STICKIN UP FOR HIS BOY
"Point him out," a Tennessee dad asked his son before assaulting a student and a woman at his son's high school gym, cops said. Michael McMillan, from Memphis, was arrested on Oct. 26 after he attacked two people at the Craigmont High School gym after school hours, police told WHBQ. The victims are not being publicly identified. A school staff member told police that McMillan barged into the school gym with his son before the incident. A female staff member tried to stop him, but McMillan reportedly pushed her aside. That's when McMillan asked his son to "point him out." After his son motioned to a student in bleachers, McMillan punched the student in the head twice, and then pushed a female staff member off of the bleachers when she tried to stop the attack, cops said.
Boner Candidate #2: WELL, AT LEAST HE TAKES GOOD CARE OF THE DAMNED DOVES.
A man arrested Tuesday on suspicion of making criminal threats had an arsenal of weapons, Nazi and Confederate paraphernalia, and hundreds of doves in his Huntington Beach home, police said. A Laguna Beach resident had alerted authorities mid-November about receiving threats from Mitchell Todd involving a business dispute, Laguna Beach police Sgt. Jim Cota told KTLA. Cota said Todd ran a company that released doves at events, and that the victim had hired him for his son's funeral. When the release of the doves did not happen, Todd allegedly still demanded payment. Detectives looked over correspondence between the two, which included threatening text messages and a voicemail in which the release of the slide of a handgun is apparently heard, Cota added. "One of the messages was, 'Maybe you need to be where your son's at,'" the officer said.
Boner Candidate #3: WE CAN'T CARE ABOUT OUR KIDS AS MUCH AS THEY DO AND IT'S MAKING US LOOK BAD.
One mother shed tears when she read the superintendent's announcement. Another said it felt like a body blow. After struggling with growing numbers of parents in school cafeterias, the Darien school system said parents and guardians would no longer be welcome to visit with their children during lunch at the town's elementary schools.The decision has stirred strong emotions in Darien, a wealthy shoreline community that prides itself on its high-performing public schools. While some parents said it was time to stop a disruptive practice, others have protested at town meetings and in online forums that the change has deprived them of cherished time to check in on their children and model good social behavior.
Round Two
Boner Candidate #1: WE GOT ANOTHER WALMART SWEATPANTS GROIN INJURY.
A man accidentally shot himself in the groin area while inside a Buckeye Walmart on Tuesday, police said. The man was in a Walmart store near Watson and Yuma roads around 6:30 p.m., when the semiautomatic handgun began to slip as he carried it unholstered in the waistband of his sweatpants, Buckeye police said. The man told police that when he tried to reposition his loaded gun and keep it from falling, he shot himself in the groin area. Officers arrived and found the man in the meat department with the gunshot wound, police said. He was taken to the hospital with survivable injuries, police said. No one else was hurt during the incident. Police said all indications are the shooting was accidental, but police did file a report for unlawful discharge of a firearm.
Boner Candidate #2: WAIT FOR IT TO MELT
A complimentary soft drink is one of the few free perks many travelers still get to enjoy on their flights. But this practice is no longer guaranteed — especially on budget airlines. According to his Facebook post, passenger Gene Goh was on a Scoot flight between Singapore and Osaka, Japan. When the flight was delayed, Goh says he asked for a cup of water. Sounds like an easy enough request. But, Goh wrote, the flight attendant serving him told him that the airline only offers bottled water for purchase. Naturally, Goh seemed a little shocked that such a basic commodity would not be provided to him unless he paid for it. Many airlines consider water part of their usual drink service, often pouring bottled water into cups instead of serving the whole bottle. Goh claims he would have even been OK with tap water.
Boner Candidate #3: THEY GET A LITTLE ALLOWANCE EVERY WEEK
A Kentucky woman has been arrested after being accused of letting young children smoke marijuana in her apartment, according to a local report. Janet Cates of Lexington was busted Monday on a charge of unlawful transaction with a minor, CBS-affiliate WKYT-TV reported. Cates allegedly let her neighbor's children, aged 8 and 9, smoke pot while inside her residence, the news outlet reported. The children told police that Cates' boyfriend, Josh Thomas, made them drink mouthwash and sprayed cologne to try to mask the smell of the marijuana, WKYT-TV reported.
Download X96's App