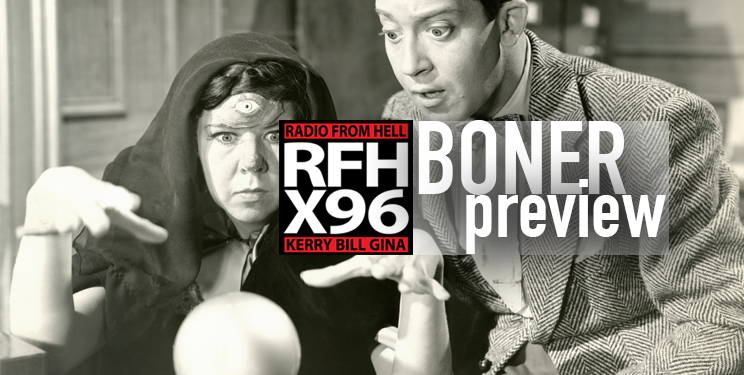 Boner Preview Candidate #1: DERP!
A Bronx cancer surgeon was busted for ramming a cop in the leg with her car as she tried to avoid getting a double-parking ticket in Midtown on Thursday, police said.
Boner Preview Candidate #2: DOLPHIN KILLERS
A mob of beachgoers desperate to take photos with two small dolphins killed at least one of the animals on a beach in Buenos Aires last week.
Boner Preview Candidate #3: YOU NEED MORE THAN ONE BABY TO GET THAT MANY BIG MACS
A three month old baby has been reunited with her parents after being kidnapped by a man at Riverfront Park in Little Rock, Arkansas.
Boner Preview Candidate #4: I THINK WE ALL KNOW WHAT THE GUY WANTED IN THIS CASE
Someone's got to ruin it for everyone else.
Boner Preview Candidate #5: I GET THE SCREWDRIVER BUT WHAT WAS THE VASELINE FOR?
A Toledo Christian radio host was arrested for inappropriately touching a woman.
Boner Preview Candidate #6: I DON'T REMEMBER WHERE I WAS TAKING HIM.
A Virginia woman was charged with murder after her son's remains were found in her car more than 10 years after he was last seen alive, according to documents revealed Tuesday.
Download X96's App