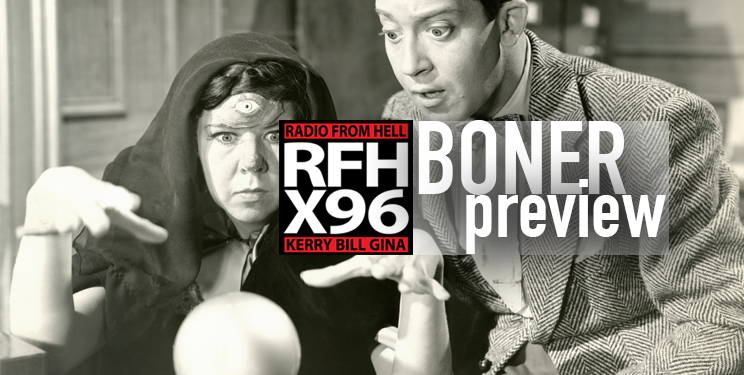 Boner Preview Candidate #1: DOWNED BY HIS OWN DOG.
As Avery Davis ran from Riviera Beach police officers Monday morning, he released his pit bull and directed the animal to attack the officers, according to authorities.
Boner Preview Candidate #2: HEY THANKS FOR THE RACIST RIDE.
Political discussions can certainly get heated, but what happened during a Lyft ride in Salt Lake City Wednesday was over the line, according to one passenger.
Boner Preview Candidate #3: NOW THESE GUYS KNOW HOW TO DO A RADIO SHOW
Quick! Someone call Tattoo Fixers!
Boner Preview Candidate #4: REALLY THEY SHOULD ARREST TOM GREEN
A Concord man says he was arrested for failing to return a VHS tape that he rented in 2002.
Boner Preview Candidate #5: WE WANTED OUR CLASS REPORT TO BE REALISTIC AND WE DIDN'T HAVE ANY BLACK STUDENTS SO…
A Virginia private school suspended three students for using blackface for a class project, according to administrators.
Boner Preview Candidate #6: IT WAS JUST GRANDPA GOVERNOR SEXY TALK
Gov. Robert Bentley of Alabama acknowledged Wednesday that he had made inappropriate and sexually charged remarks to one of his closest aides, but he denied an accusation that he and the woman had pursued a physical relationship.
Download X96's App