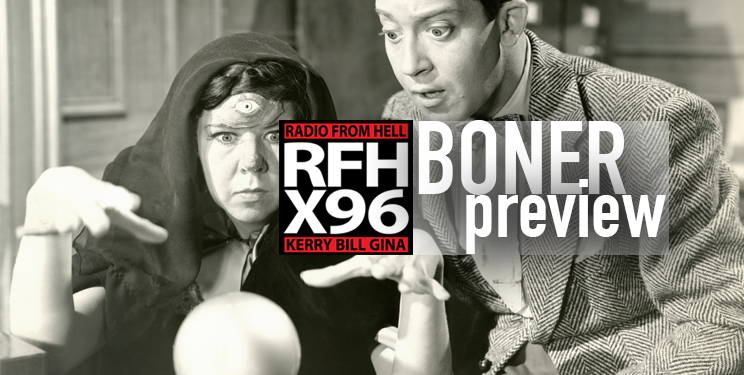 Boner Preview Candidate #1: HEY I'M JUST MESSIN WIT YA
A man in an armed robbery at at an Ohio convenience store Wednesday night told the clerk, "I'm just messing with you," after the clerk told him to get out of the store.
Boner Preview Candidate #2: I HELP MOMMIES FRIEND GROW SPECIAL MEDICINE
Police nabbed Steven Mann and Leona Hunt after an 8-year-old told school officials about the "special medicine" he helped Mann grow.
Boner Preview Candidate #3: ISIS IS NOT AS FUN AS IT SEEMS
If there's one thing teens love, it's shoving household products into their orifices to get high. But if there are two things teens love, the second one is almost definitely ISIS. At least—that's what theythink. But as it turns out, jihad is a real drag, and our lazy teens just can't cut it.
Boner Preview Candidate #4: MONEY CAN HIDE A LOT OF EVILS
Two Utah state lawmakers who took a paid trip to Azerbaijan recently praised the former Soviet republic's commitment to religious freedom, echoing sentiments frequently heard in U.S. state legislatures and disputed by a half-dozen prominent watchdog organizations.
Boner Preview Candidate #5: WE ALL KNEW ROB THOMAS OF MATCHBOX 20 WAS PRETTY DUMB DIDN'T WE?
Rob Thomas has apologized after making racist comments at a concert in Melbourne, Australia, last week.
Boner Preview Candidate #6: ARM THE CHILDREN
One of Iowa's legislative bodies has passed a bill to allow children to handle handguns.
Download X96's App