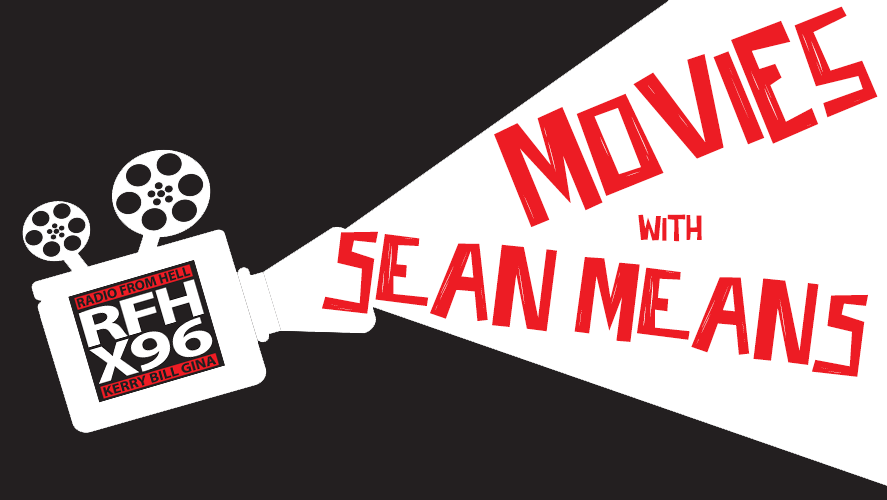 Artsies:
Finding Your Feet – 2 Stars
When 'Lady' Sandra Abbott (Academy Award nominee Imelda Staunton, Maleficent, Vera Drake) discovers that her husband of forty years (John Sessions) is having an affair with her best friend (Josie Lawrence) she seeks refuge in London with her estranged, older sister Bif (Celia Imrie, The Best Exotic Marigold Hotel, Bridget Jones' Baby). The two could not be more different – Sandra is a fish out of water next to her outspoken, serial dating, free-spirited sibling. But different is just what Sandra needs at the moment, and she reluctantly lets Bif drag her along to a community dance class, where gradually she starts finding her feet and romance as she meets her sister's friends, Charlie (Timothy Spall), Jackie (Joanna Lumley) and Ted (David Hayman).
Director: Richard Loncraine
Starring: Timothy Spall, Joanna Lumley
Borg Vs. McEnroe – 3 Stars
It's the summer of 1980 and Björn Borg (Sverrir Gudnason) is the top tennis player in the world, dominating the sport both on and off the court. A powerful and rigorously disciplined player, there is only one obstacle in his pursuit of a record-breaking fifth Wimbledon championship: the highly talented but ferociously abrasive young American, John McEnroe (a perfectly cast Shia LaBeouf). With three days until the tournament begins, Borg trains religiously in his lavish Monaco home, aided by his coach and mentor Lennart (Stellan Skarsgård) and girlfriend Mariana (Tuva Novotny). But McEnroe's explosive confidence and wrecking-ball persona continue to infiltrate Borg's ice-cool and normally unshakable temperament. With each man the antithesis of the other, both players delve into their formative memories as the climactic tournament draws near and anticipation reaches fever pitch. Visceral and breathlessly tense, the match itself–regarded as one of the greatest of all time–would mark the pinnacle of the 'Fire and Ice' rivalry between Borg and McEnroe; an exhilarating battle of personalities that set the world of tennis alight.
Director: Janus Metz
Starring: Shia Labeouf, Sverrir Gudnason
Foxtrot – 3 1/2 Stars
Michael and Dafna experience gut-wrenching grief when army officials show up at their home to announce the death of their son Jonathan. Michael becomes increasingly frustrated by overzealous mourning relatives and well-meaning army bureaucrats. While his sedated wife rests, Michael spirals into a whirlwind of anger only to experience one of life's unfathomable twists – a twist that can only be rivaled by the surreal military experiences of his son.
Director: Samuel Maoz
Starring: Lior Ashkenazi, Sarah Adler
Fartsies:
Rampage – 1 1/2 Stars
Primatologist Davis Okoye (Johnson), a man who keeps people at a distance, shares an unshakable bond with George, the extraordinarily intelligent, silverback gorilla who has been in his care since birth. But a rogue genetic experiment gone awry mutates this gentle ape into a raging creature of enormous size. To make matters worse, it's soon discovered there are other similarly altered animals. As these newly created alpha predators tear across North America, destroying everything in their path, Okoye teams with a discredited genetic engineer to secure an antidote, fighting his way through an ever-changing battlefield, not only to halt a global catastrophe but to save the fearsome creature that was once his friend.
Director: Brad Peyton
Starring: Dwayne Johnson, Naomie Harris
Truth or Dare – 2 Stars
A harmless game of "Truth or Dare" among friends turns deadly when someone–or something–begins to punish those who tell a lie–or refuse the dare.
Director: Jeff Wadlow
Starring: Lucy Hale, Tyler Posey
Beirut – 3 Stars
Caught in the crossfires of civil war, CIA operatives (Rosamund Pike, Dean Norris) must send a former U.S. diplomat (Jon Hamm) to negotiate for the life of a friend he left behind.
Director: Tony Gilroy
Starring: Jon Hamm, Rosamund Pike
Check out Sean Means' review for yourself below!
Download X96's App