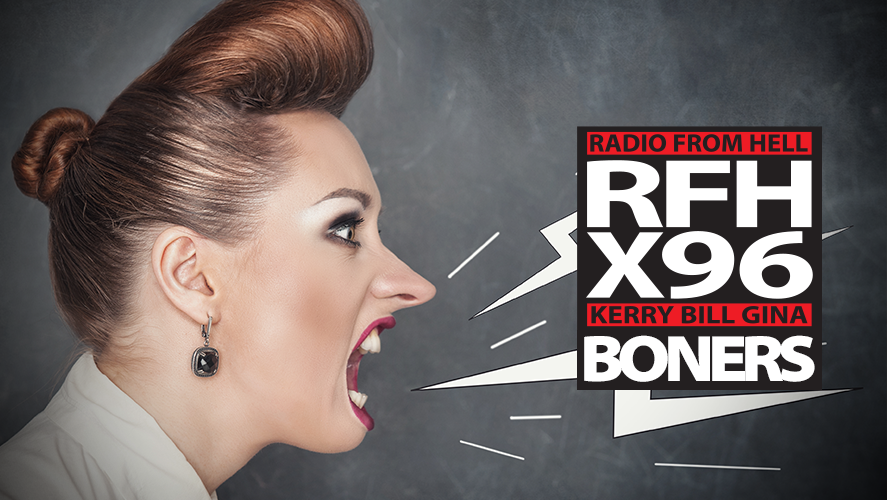 ROUND ONE
Boner Candidate #1: DOG
This picture was sent to Bill from a RFH listener driving down I-215. The dog is chained to flatbed truck while standing on two tires.
via An RFH listener that emailed Bill
Boner Candidate #2: DADDY DEATH SENTENCE DESANTIS STRIKES AGAIN
Florida governor and national disgrace, Ron DeSantis, has proudly unveiled legislation that would allow parents to sue schools for teaching 'critical race theory.' The bill is called the Stop the Wrongs to Our Kids and Employees act, or the WOKE act.
Boner Candidate #3: CHAINSAW GUY EMPHASIZES THAT HE WAS NOWHERE NEAR NEW JERSEY. HE HAS NEVER BEEN IN NEW JERSEY. HE'S NOT EVEN SURE WHERE IT IS.
A man in New Jersey was found to have stolen 114 chainsaws originally meant for Amtrak projects. He resold the chainsaws along with some replacement parts for an estimated $76,000 over the course of 8 years.
ROUND TWO
Boner Candidate #1: THEY ARE OUR CHILDREN AND WE SET THE PRICE
A man in China was found guilty of selling 5 of his children for profit. His wife was also involved, and the court said that they were purposefully having children with the goal of selling them off.
Boner Candidate #2: MEDICAL EXPERTS DO NOT CONCUR.
Two CEOs, one from American Airlines and the other from Southwest Airlines claimed that masks have no reason to be worn on their planes because of the air filters. This statement is being walked back by the companies.
Boner Candidate #3: I'D BETTER GET THIS MONEY INTO THE BANK WHERE IT'S SAFE.
A man in Delaware robbed an undisclosed amount of cash from a bank before trying to deposit the money in an ATM shortly afterwards.
Download X96's App