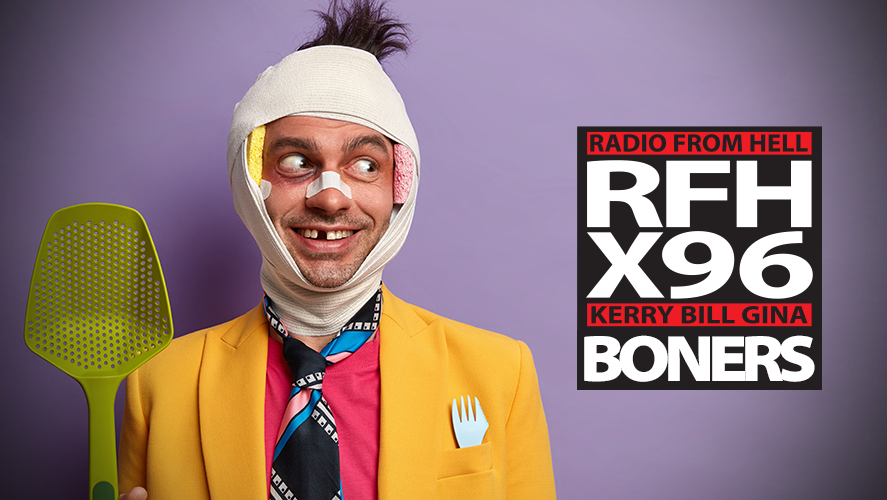 ROUND ONE
Boner Candidate #1: THE VIRUS ABHORS GOOD SMELLING BREATH.
Wisconsin Sen. Ron Johnson claimed that having good breath by gurgling mouthwash prevents Covid-19 by saying: "By the way, standard gargle mouthwash, has been proven to kill the coronavirus,"
Boner Candidate #2: I'M NOT LEAVING HERE UNTIL YOU ARREST ME.
A woman from Monroe, Louisiana would leave the sheriff's office because she claimed she needed to be arrested. To the surprise of no one, she was eventually arrested.
Boner Candidate #3: DON'T YOU KNOW WHO I AM?
A video of Tool's drummer getting arrested recently surfaced. The video includes him calling the police homophobic slurs before being arrested for assault at the airport.
ROUND TWO
Boner Candidate #1: A GREAT NEW WAY TO PAY FOR EDUCATION AND BOOST TEACHER'S SALARIES.
In quite possibly the most tone deaf activities, teachers in South Dakota were filmed scrambling to pick up $5,000 in cash that was dumped in the middle of an ice rink inspired by Squid Game.
Boner Candidate #2: THIS WILL DO THE TRICK.
A Florida man settle a parking dispute with his neighbor buy using a flamethrower directed at a car of three teenagers, logically of course.
Boner Candidate #3: HANNIBAL WENT A LITTLE OFF SCRIPT
"Hannibal" aka Devon Nicholson attacked a referee during a wrestling match by stabbing him multiple times in the head with a metal spike after pinning him down. The referee later said on a Facebook post: "Hey guys, I'm ok things went a bit off script but I'll live,"
Download X96's App