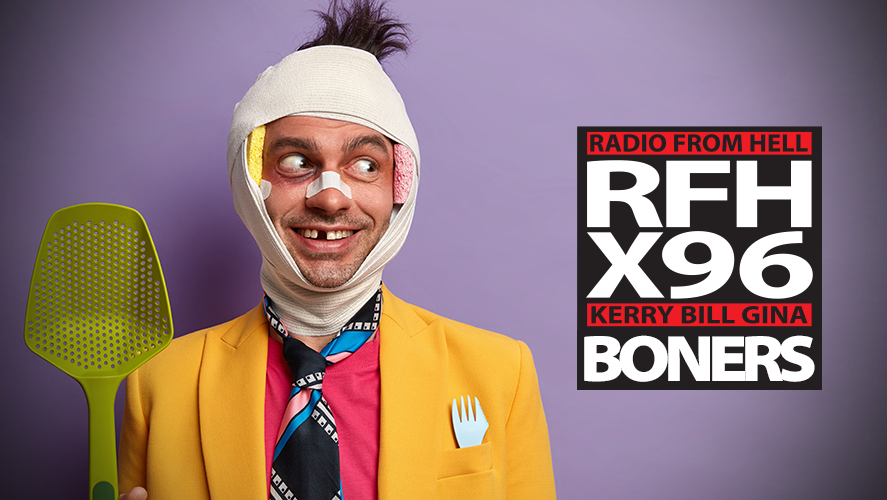 ROUND ONE
Boner Candidate #1: HEY BUB. WHACHA' GOT IN THE CAR THERE, HUH?
A drunk driver in California was found with a living alligator in his car.
Boner Candidate #2: GREAT. MULTIPLE INCIDENTS OF HATE SPEECH. JUST GREAT.
Multiple incidents of racism at a Park City school including swastikas under the desk of a Jewish teacher.
Boner Candidate #3: 'LET'S GO BRANDON' CRYPTO COIN IS CIRCLING THE DRAIN.
$330 trillion in "Let's go Brandon" themed crypto currency dropped to just a few thousand over the course of 30 days in a 99.5% drop.
ROUND TWO
Boner Candidate #1: PRETTY SURE HE'S NOW A FORMER BENGALS PLAYER.
Vernon Hargreaves cost his team 10 yards in a penalty because he got off the bench in shorts and flip-flops to celebrate with his team in the first half of the Super Bowl.
Boner Candidate #2: MIKE LEE, WHAT DOES IT TELL YOU WHEN YOU ARE THE ONLY ONE.
Utah's own Sen. Mike Lee has been holding up the creation of a national historic site to remember a Japanese internment camp in rural Colorado. The site is meant to remember the atrocities committed to the Japanese population in America during Word War II.
Boner Candidate #3: CHEVY CHASE DOES NOT HAVE A CRAP TO GIVE.
Chevy Chase, who played Pierce Hawthorne on 'Community' said during a CBS news interview that he really didn't care whether or not he was a pain to work with during the show's filming.
Download X96's App