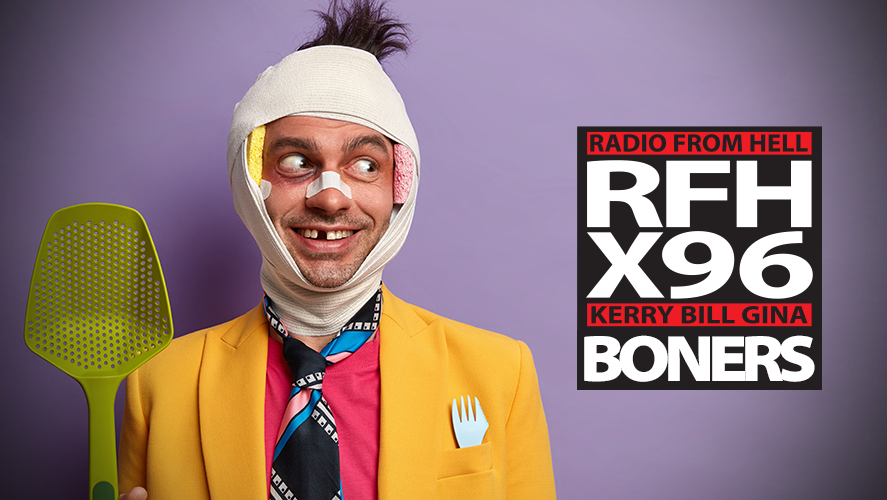 ROUND ONE
Boner Candidate #1: HAPPY VALENTINE'S DAY HONEY
A hunter from South Africa has posed with a giraffe's heart after her husband paid for her to shoot the animal as a Valentine's Day gift. Via Daily Mail
Boner Candidate #2: WELL, HOW THE HECK DID THAT HAPPEN?
A luxury hotel in South Korea is apologized to their guests after they discovered an issue with the mirrored windows in the women's sauna area. Via UPI
Boner Candidate #3: WORST DAD EVER
A 24 year old Girl Jess Aldridge's boyfriend ran away with her mother after Jess gives birth to his child. via NY Post
UPDATE:
Georgina Aldridge, the woman who ran off with her daughter Jess's boyfriend has been spotted! via NY Post
ROUND TWO
Boner Candidate #1: MAYBE PEOPLE PAY ATTENTION TO HER BECAUSE OF HER DAD
Meghan McCain on Monday wants  Anthony Fauci, the nation's top infectious diseases expert, to be fired. Saying he has given "inconsistent messaging" regarding the distribution of coronavirus vaccines. via The Hill
Boner Candidate #2: WHO'S WHATS NOW?
A group of students at Farmington High School held up an inappropriate sign before a basketball game Friday. Davis County School district is investigating the incident. via Fox 13 Now
Boner Candidate #3: WHOO! HELLO FRESH!
A customer for Hello Fresh found a bottle of urine in their delivery! via NY Post
Download X96's App