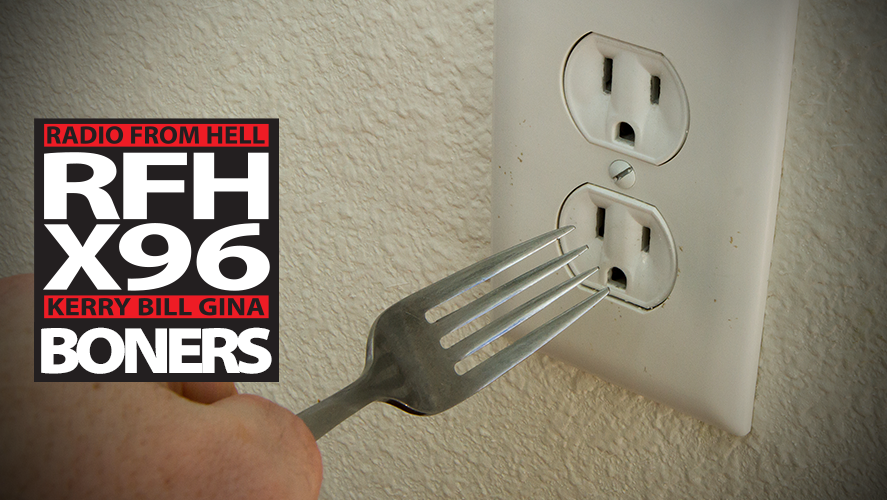 Round One
Boner Candidate #1:  THE VACCINATED ARE NOT WELCOME HERE
A film-perfect cabin hidden in the woods of Montana is available on Airbnb. The problem is that only those who are un-vaccinated are allowed. The listing included the disclaimer: "WE ARE RESTRICTING THE CABIN TO NON-COVID VACCINATED GUESTS ONLY."
Via https://www.buzzfeednews.com/article/davidmack/airbnb-cabin-no-covid-vaccinated-guests
Boner Candidate #2: WAY TO PUT THE NATIONAL SPOTLIGHT ON SLC
A user on Google Maps discovered a sitcom style feud between neighbors. The evidence for the fight came with a lawn with 'Bitch' written in the grass using a lawnmower.
Via https://www.ladbible.com/news/weird-google-maps-shows-rude-message-mowed-into-lawn-pointing-at-neighbour-20210531
Boner Candidate #3: IF YOU'RE DOING A MESSAGE IN A BOTTLE, MAKE IT GOOD.
Two construction workers in Detroit Michigan stumbled across a hidden message in a bottle from 1913, making it 108 years old. The message was an underwhelming greeting that read: "Dan Hogan and Leo Smith stuck this greeting of Chicago July 1913."
Via https://www.foxnews.com/auto/98-year-old-message-in-a-bottle-ford-construction
Round Two
Boner Candidate #1: YOU PICKED THE WRONG RENTAL TO BREAK IN TO
After a long night of drinking, a Milwaukee man broke into an Airbnb of three people. Each of the three were police officers who immediately arrested him.
Via https://www.nydailynews.com/news/national/ny-drunk-dude-breaks-into-milwaukee-airbnb-rented-montana-deputies-20210531-ry2dkmq4erd5xa4qcqd2wh5hlm-story.html
Boner Candidate #2: WHEN YOU GOTTA GO YOU GOTTA GO
A member of the Canadian Parliament, MP William Amos, was caught using the bathroom during a virtual meeting. He apologized for the mistake.
Via https://news.yahoo.com/canadian-politician-seen-urinating-during-002335539.html
Boner Candidate #3: NICE NECKLACE… HEY, WAIT A MINUTE.
After the horrific act of a prisoner decapitating, and dissecting his cellmate, guards claim they didn't notice the act until it was over.
Via https://www.indy100.com/news/jaime-osuna-prison-guards-california-b1856310
Download X96's App