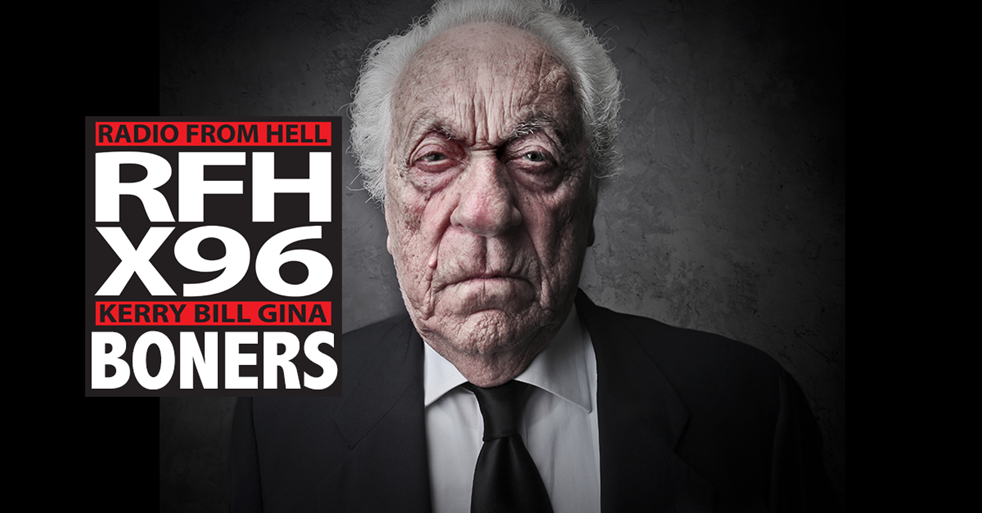 Round One
Boner Candidate #1: HIGH SCHOOL FOOTBALL TRADITION
LEHI, Utah — Football players at Skyridge High School in Lehi were disciplined after a bullying incident was caught on camera, FOX 13 has learned. Video of the incident, which occurred in October, was posted and shared on social media by someone who appears to be a member of the school's football team. Because all the individuals in the video are juveniles, FOX 13 is not revealing their identities. In the video, an individual is seen approaching another student and starting a conversation. After a few seconds, another student comes from behind and punches the victim in the head. The victim can be heard apologizing in the video before the first student punches him twice before walking away. "We were made aware of the incident that took place at Skyridge High School in early October. The video (posted to social media) was difficult and troubling to watch." said a spokesperson with the Alpine School District. Officials said the students involved in the fight, as well as the person taking the video, were identified, but the district refused to say exactly what form of discipline was taken and when it was issued.
Boner Candidate #2: SO NOW, CONGRESSMAN, YOU TOO HAVE THE BEER VIRUS.
ANCHORAGE, Alaska (Reuters) – The Alaska congressman who once ridiculed the seriousness of the novel coronavirus, calling it the "beer virus," said on Thursday he is now infected with it. The announcement by Representative Don Young comes as the state's governor on Thursday warned that health-care and public-safety systems were at risk of being overwhelmed by the rapid spread of the virus across Alaska. Young, the 87-year-old Republican who is Alaska's sole U.S. House of Representatives member, made the announcement on Twitter. "I have tested positive for COVID-19. I am feeling strong, following proper protocols, working from home in Alaska, and ask for privacy at this time," he said on the Twitter post. Young, who was just re-elected to his 25th term and is the longest-serving member of Congress, said in March that COVID-19 concerns were "created primarily by hysteria." "I call it the beer virus. How do you like that?" he said in a March speech at a senior center in Palmer, Alaska, in a mocking reference to Corona beer. "Anyway, it attacks us senior citizens. I'm one of you. I still say we have to as a nation, as a state, to go forth with the everyday activities."
Boner Candidate #3: TOO HOT FOR TINDER
An Instagram model claims she's been booted from Tinder because the dating app thought her sexy photos were fake. "I'm too hot for Tinder," said Luna Benna, 21 an Illinois Instagram model with 1.2 million followers who lives in Florida and reportedly makes oodles of cash on her racy OnlyFans account, @luna.benna. Benna first joined Tinder in 2017 when she was "young, dumb and … looking for love," she tells Jam Press. She said her scintillating snaps were initially such a hit that she amassed hundreds of matches per month, as well as gift offers and even marriage proposals. "I received so many odd and silly messages during my time on Tinder," said the bombshell, who recalled turning down one suitor who offered her cash if she agreed to meet with them.  Nonetheless, Benna claims she enjoyed the ritual of matching with men and chatting with them online despite not meeting many in person. Unfortunately, the few Tinder dates the model did go through with all ended in disaster. Benna recounts one "super awkward experience" when her match said her "presence was so powerful it made him uncomfortable."
Round Two
Boner Candidate #1: COLLEGE FOOTBALL, BECAUSE MONEY.
With New Mexico's government banning gatherings of more than five people due to the coronavirus pandemic and unwilling to make exceptions for sports, the Lobos packed up and moved to Nevada to play its season. According to The Athletic's Nicole Auerbach, University of New Mexico's athletic director Eddie Nunez searched for options in Arizona, California, Colorado, Nevada, and Texas, needing a stadium to play and practice, a hotel, and access to frequent COVID-19 testing. According to Auerbach, Nunez eventually formed a plan with UNLV athletic director Desiree Reed-Francois for the Lobos to play in Sam Boyd Stadium, UNLV's previous stadium, and stay in a nearby hotel, just outside of Las Vegas. It costs about $70,000 to house approximately 140 people between the players, coaching staff, and additional staff members at the Hilton Lake Las Vegas Resort and Spa, according to Auerbach. There are makeshift weight rooms and study rooms. There are even designated isolation rooms in case of coronavirus cases. The team gets tested three times per week. According to Auerbach, the team's equipment staff packed a moving truck with cleats, shoulder pads, weights, exercise balls, and more, and have more equipment being sent to the team.
Boner Candidate #2: THIS HOSPITAL CRITICAL CAPACITY THING IS A CONSPIRACY.
PROVO, Utah — Some people have been attempting to get into Utah Valley Hospital recently in an effort to "prove" a false theory that hospitals are not busy as a result of COVID-19. The hospital recently reported during a Provo City Council meeting "that a few individuals without a medical need have attempted to gain physical access to the facility with the intent try to confirm fake conspiracy theories – such as hospitals are not busy and that reports of the COVID-19 surge are false." It was unclear if anyone was arrested or cited for the disturbances. "Hospital staff have also fielded some telephone calls regarding similar false conspiracy theories. Although these situations are few and isolated, stopping attempts to gain inappropriate access and responding to fake conspiracy theories diverts attention from providing lifesaving care provided at the hospitals," Intermountain Healthcare, which operates Utah Valley Hospital, said in a statement to FOX 13's Spencer Joseph.
Boner Candidate #3: THAT PHOTO RUINED OUR LIVES, SO WE'RE PUTTING IT ON OUR CHRISTMAS CARD. (Part One)
The St. Louis couple who brandished their guns at Black Lives Matter protesters outside their home in June are suing a photographer who took their photograph, claiming they have suffered 'humiliation, mental anguish, and severe emotional distress'. Mark and Patricia McCloskey are facing felony charges for waving guns at protesters who marched near their home, and allege in a lawsuit that a news photographer trespassed to capture an image of the confrontation. The McCloskeys, lawyers in their 60s, filed the lawsuit Friday in St. Louis Circuit Court against United Press International photographer Bill Greenblatt and the wire service. At issue was a protest on June 28, when a few hundred marchers veered onto the private street near the the McCloskeys' $1.15 million home in St. Louis' posh Central West End area.
(Part Two)
The St. Louis couple who are facing felony gun charges for pointing guns at protestors marching close to their home have found themselves in yet another legal dispute. The photographer who shot a viral photo of the couple has sent them a bill after discovering that they had turned his photo into greeting cards without permission. Attorneys Mark and Patricia McCloskey were indicted by a St. Louis grand jury on charges of unlawful use of a weapon and tampering with evidence. They had been seen on June 28th standing in front of their house with guns in hand after an estimated 500 protesters marched through their private street during the George Floyd protests in Missouri. NewsRadio 1120 KMOX reports that the couple was recently spotted passing out greeting cards showing one of the viral photos of themselves that was widely published in news stories about the incident.
Download X96's App