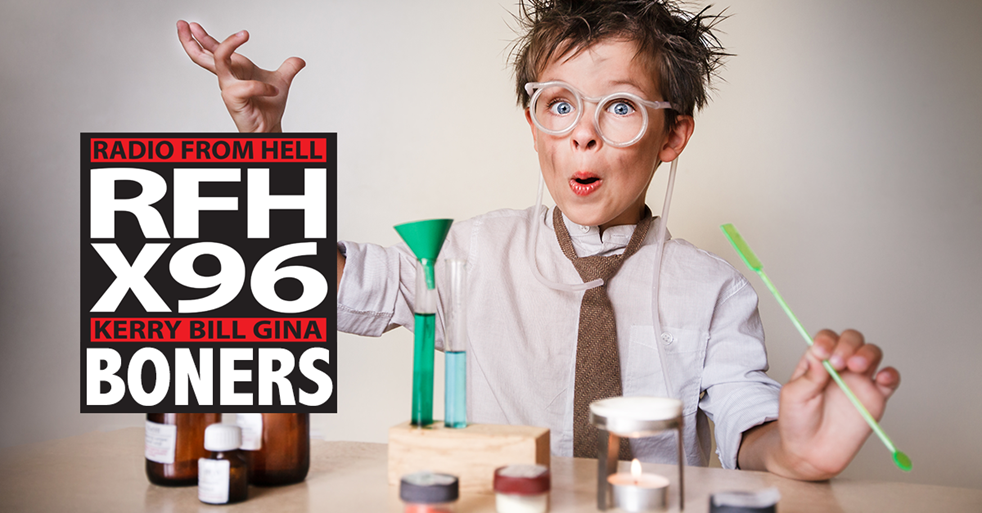 Round One
Boner Candidate #1: NOT "COULD HAVE", SHOULD HAVE
The Bronx Zoo says the woman who trespassed inside its lion enclosure on Saturday put herself in serious danger. "This action was a serious violation and unlawful trespass that could have resulted in serious injury or death," a zoo spokesperson said of the woman who climbed over a visitor safety barrier at the African lion exhibit. The woman can be seen dancing and waving her hands as if taunting the lion to move in a video from a bystander at the exhibit. In the video, the woman does not appear scared or concerned even as the lion takes a few steps closer to her, and bystanders — including young children — could be heard talking in the background. NYPD Detective Sophia Mason told CNN nobody called 911 and no arrests were made, and they were just notified Tuesday. They had no further information to provide.
Read More 
Boner Candidate #2: I KNEW IT…GRU IS A WHITE SUPREMACIST. I KNEW IT
A Colorado family was outraged after discovering a potential hate symbol in a photo of their children posing with characters during a trip to Universal Orlando Resorts. Tiffiney Zinger, who is black, and her husband Richard Zinger, traveled with their children to Orlando in March. During a day trip to Universal Orlando, the family stopped at a character breakfast at one of the resort's hotels. It was there that Zinger's daughter, who is biracial and has autism, posed for a photo with an actor dressed as Gru from the "Despicable Me" series. Her little brother posed with a Minion.
In the photo, the actor dressed as Gru makes an upside-down OK symbol with his hand over the girl's shoulder.
Read More 
Boner Candidate #3: THIS IS HONEST MONEY, I SWEAR
The East Baton Rouge Sheriff's Office announced Tuesday that Dymont Green was booked on several charges. The sheriff's office says Green, who also goes by the name "Nichie", was arrested after he allegedly sold an ounce of heroin to a member of the EBRSO Narcotics division. After the exchange, deputies obtained search warrants for Green's home and his automotive shop, D & D Automotive, on N Ardenwood Drive. Deputies seized the following items from those properties. Among the photos shared by the sheriff's office was an image from Green's social media in which he posed in front of a Mercedes Benz with a large amount of cash in his arms. He was booked on distribution of heroin, possession of drug paraphernalia, possession of a stolen firearm and a bench warrant for domestic abuse battery. 
Read More
Round Two
Boner Candidate #1: AND A BAG OF PEANUTS IS OUT OF YOUR PRICE RANGE
Nathaniel Collier is accused of using a second credit-card reader to scam a beer-drinking sports fan out of more than $700. Flag this vendor for unsportsmanlike conduct. Beer peddler Nathaniel Collier was busted inside Hard Rock Stadium for charging one fan an eye-popping $724 for two brewskis. The 33-year-old suds merchant was arrested Sunday during the Miami Dolphins' home game vs. the Los Angeles Chargers. The unidentified fan's credit card company alerted him of the whopping charge on his cell phone. He then notified authorities who halted Collier and allegedly seized an illegal card reader in his possession. "As the chosen provider of walking vendors across dozens of stadiums, we take the matter of security extremely seriously, and train and monitor our vendors to safeguard our customers," read a statement from Hard Rock's beverage contractor Rocket Man. "Our onsite supervisor contacted the authorities immediately upon learning of the overcharge on what was Mr. Collier's unauthorized personal device."
Read More 
Boner Candidate #2: I NEEDED A HAND TO SMOKE
A Tennessee mother is facing criminal charges after she streamed a Facebook live video of herself smoking with one hand and recklessly holding an infant with another, according to multiple news outlets. It's not immediately clear what the woman was smoking or how long the original live stream lasted, but a 43-second clip of the incident that was posted by a different Facebook user shows the suspect casually holding a baby girl with one hand and lifting her while viewers urged her to stop. "She gone kill that baby," one viewer wrote. Tybresha Sexton, 24, of Chattanooga, was taken into custody Sunday and was being held on $100,000 bond, according to online arrest records by the Hamilton County Sheriff's Office.
Read More 
Boner Candidate #3: OOOPS
Police investigate a shooting on 160th St. and Tuskegee Airmen Way in Queens. A would-be robber mistakenly shot his accomplice in the head, killing him Tuesday afternoon — and then tried to run from his fallen buddy, cops said. The two were allegedly attempting to hold up a 38-year-old man at 160th St. and Tuskegee Airmen Way in Jamaica about 1:15 p.m. Instead, one robber wound up fatally shooting the other. Medics rushed the 24-year-old shooting victim, identified as Tyrell Simms, of Brooklyn, to Jamaica Hospital, where he died about 3 p.m.
Read More 
Download X96's App