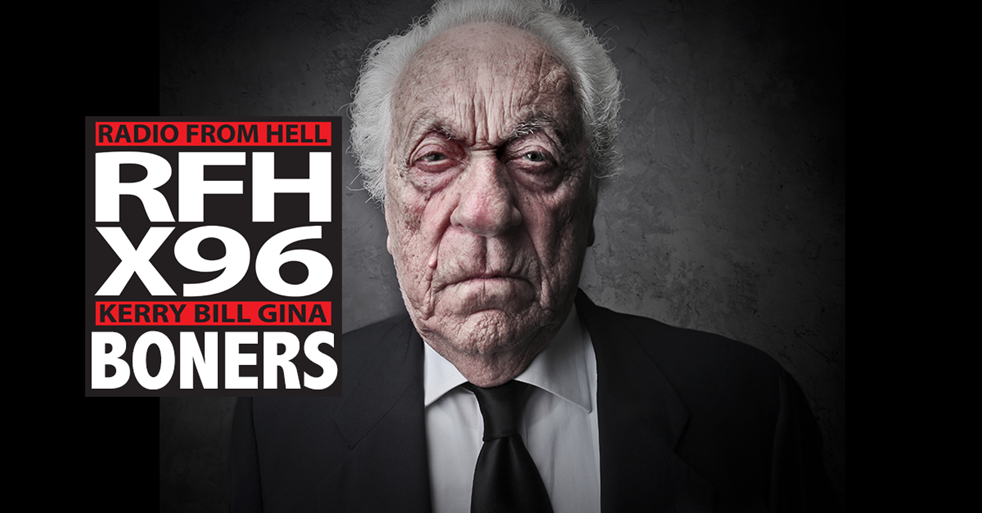 Round One
Boner Candidate #1:YOU SEE THE GOVONER'S STATE OF THE SEX ADDRESS? I MEAN STATE ADDRESS.? HOT!
Michigan Gov. Gretchen Whitmer responded on Thursday to a story produced by a local Fox news station that highlighted sexist comments about her appearance, calling the piece "way out of line." After Whitmer's first State of the State address on Tuesday, Fox 2 News in Detroit ran a story about her choice of attire, claiming that people posting on social media were focused more on her dress than on her speech. The story highlighted particularly offensive comments about her dress and body, citing comments on the station's Facebook page below a livestream of her address. Reporter Erika Erickson interspersed more reactions to Whitmer's appearance from unidentified individuals in and around a gas station before adding commentary from a psychology professor about the double standard that women in leadership positions face.
Boner Candidate #2: IF YOU LIKE DATING BAD BOYS OR WILD GIRLS I HAVE A DATING APP FOR YOU
It is often said that "there is someone for everyone." In this digital age of online dating, there are countless niche websites and apps promising to help you find that perfect person. There are even websites for people looking to find love behind bars. One of them is Loveaprisoner.com which calls itself a pen-pal service with a mission to give inmates a sense of hopefulness by connecting them to people in the outside world. Channel 3 checked and there are profiles for eight inmates in Georgia and 16 in Tennessee listed on the website. They include pictures, bios, likes, dislikes, what the inmate is serving time for and their date of release. Joe Smith is the Executive Director of Prison Prevention Ministries of Chattanooga. The organization serves inmates by offering hope to prevent them from returning to prison once they are released. PPM's mission is to invest in the lives of inmates by providing Bible-based, life-skill seminars in institutions. "All of us have a fundamental need to have other people in our lives. A lot of these inmates have burned so many bridges with friends and family members. There are a lot of those guys and women too that don't have anybody on the outside so that's sad. Relationships are vitally important," said Smith.
Boner Candidate #3: LISTEN, THAT HOUND WAS A MENACE BEFORE HE CHANGED IT'S NAME TO DONALD.
A Minnesota sheriff says a dog named Donald Trump wasn't shot and killed over a political rivalry, despite false claims circulating on social media that have spurred "violent threats" against some county residents. The Jackson County Sheriff's Office concluded the person who shot Donald Trump the dog Sunday was "legally protecting their livestock" on private property. The shooter has not been identified. "Facts have been misrepresented on social media sites," Sheriff Shawn Haken's office said in a statement about the dog's death. "Unfortunately, people are now posting multiple threats of violence towards citizens in the area and justifying the threats based on these inaccurate posts on social media." The dog's owner, Randal Thom, is an avid supporter of the president and has been featured in dozens of news stories for frequenting his rallies. Some social media users claimed a neighbor, who they believed to be a Democrat, intentionally killed Thom's dog.
Round Two
Boner Candidate #1: COVERING IT UP; THAT'S WHAT'S OFFENSIVE
A Cumberland County student was asked to cover up after teachers found her shirt to be offensive. "Why be racist, sexist homophobic or transphobic when you could just be quiet?" The shirt read.
Katie Smith told ABC affiliate WTVD her daughter is a seventh grade student at Albritton Middle School on Fort Bragg and wore the shirt to school for dress down day. She was asked to cover up.
"I don't think any of us really imagined adults would take issue with the shirt suggesting that discrimination is not OK," said Smith. "I told the staff that the shirt represented categories of children who are marginalized. In a time we are trying to combat bullying, I think it's so counterproductive to that."
Boner Candidate #2: MEASLES KEEP YOU HEALTHY
The wife of White House communications head Bill Shine defended measles and other childhood diseases, saying they "keep you healthy & fight cancer." Darla Shine, writing on her Twitter page that is titled "Happy Housewives Club, Faith Family Friends," blasted as fake news a report on CNN about a measles outbreak across the country blamed on parents not vaccinating their children.
"Here we go LOL #measlesoutbreak on #CNN #Fake #Hysteria The entire Baby Boom population alive today had the #Measles as kids," she posted on Wednesday. "Bring back our #ChildhoodDiseases they keep you healthy & fight cancer." She went on to rue the fact that she had her children vaccinated. "I had the #Measles #Mumps #ChickenPox as a child and so did every kid I knew – Sadly my kids had #MMR so they will never have the life long natural immunity I have. Come breathe on me!," she wrote.
Boner Candidate #3: THAT'S FOR CHANGING THE CHANNEL NOT TEETH
A television remote typically is used to change channels, but a 35-year-old woman stands accused of employing one for a different purpose. The woman on Jan. 27 reportedly hurled a remote at a 62-year-old woman, knocking that woman's dentures out, according to a Martin County Sheriff's Office report. The 62-year-old woman said her son's ex-girlfriend — the 35-year-old woman — "stormed her residence and began to shout obscenities at her," the report states. The 62-year-old woman said the 35-year-old woman picked up a TV remote, often powered by "AA" batteries, and threw it "with great force, knocking her dentures out of her mouth and onto the ground," the report states. Evidently, the 35-year-old woman was not armed to the teeth. The 62-year-old woman did not say they fought tooth and nail. Deputies reported the 62-year-old woman appeared a bit under the influence, but there were no allegations of lying through the teeth. The 35-year-old woman denied throwing anything.
Download X96's App