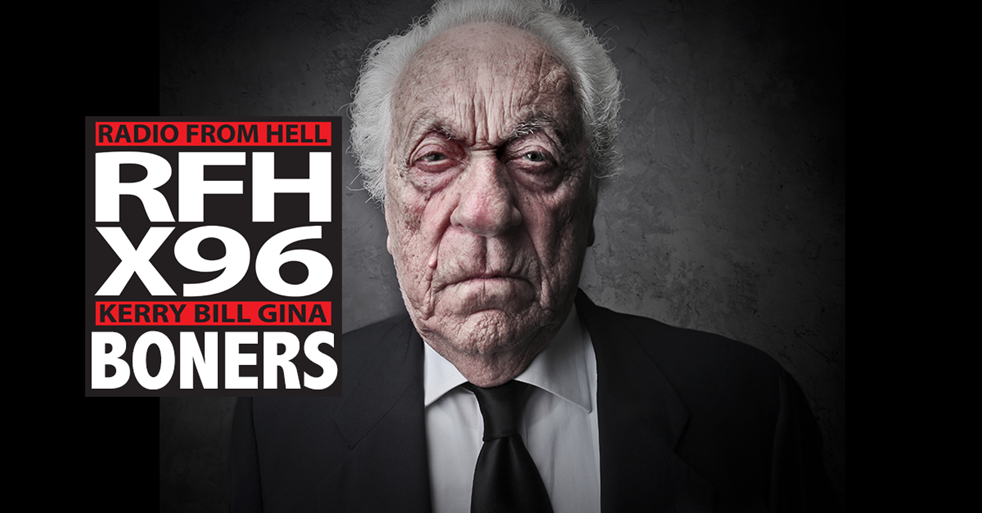 Round One
Boner Candidate #1:THE HUMAN TORCH
A thief trying to siphon gas from a U-Haul van on Monday morning caught himself and the van on fire, Portland Fire & Rescue officials said. Firefighters were called out to Southeast 2nd Avenue and Belmont Street at about 7 a.m. Monday, where they found a U-Haul van fully engulfed in flames. Investigators looked at surveillance video and determined a man tried to siphon gas from the truck and caught himself and the van on fire. Witnesses report they saw someone running from the scene with their pants on fire. "I was freaked out, I was like, 'oh my God, this guy's running down the street on fire, this is absolutely insane!'" said U-Haul area field manager Bill Stone. "[Siphoning gas] is a very dangerous thing to do," said Portland Fire Lt. Rich Chatman. Chatman said arson investigators were still looking into what exactly ignited the fire, be it a cigarette or something else. "When you use a rubber tube with gasoline … it creates static electricity," Chatman said. "That static electricity is an ignition source for those gas fumes that occur when you're moving the gas from one tank to another."
Boner Candidate #2:YOOO HOOO. MR. TSA. WANT TO CHECK MY CARRY ON?
A United Airlines pilot has been charged with indecent exposure after he was said to have stood naked in the window of the 10th floor of his Westin Hotel room at the Denver International Airport. Captain Andrew Collins, 54, admitted to standing in the window but denied he was purposely parading himself, despite several witness accounts to the contrary. 'We're not disputing the fact that I was standing nude in front of the hotel window,' the 22-year veteran said of the September 20 incident, according to the Denver Post. A TSA agent informed police that he saw Leesburg, Virginia, man 'touching himself' and waving at him but Collins asserted that that wasn't the case.'Some witnesses said I was dancing, gyrating and waving,' he added. 'I'm completely innocent. It's really unfortunate that it happened at all.' Denver police said that Collins 'knowingly and willfully' exposed himself, reporting that two United employees and a passenger saw the man and gave credible statements as to what he was doing.
Boner Candidate #3:CANNONBALL!
A woman in Russia stripped down to her bra and thong to do a polar plunge into a lake. She got a running start and attempted a cannonball . . . but didn't know the lake had frozen over so she just bounced and then slid on the ice. The guy who was filming it had no sympathy. Just laughter. She ended up breaking her ankle . . . but he didn't know it at the time since she was able to stand on it to limp back.
Round Two
Boner Candidate #1:YOU ARE ALL A BUNCH OF SCOUNDRELS AND DESERVE A PLACE IN HELL.
The bizarre, winding tale of the $400,000 GoFundMe campaign for a homeless man just got even messier. Speaking through her attorney, Kate McClure is now claiming that she was involved in an abusive relationship, and that falsified, feel-good story was concocted by her boyfriend and a homeless man for a viral GoFundMe campaign. On Monday, McClure's attorney shared an audio tape that McClure allegedly recorded in secret in which she argues with her ex-boyfriend about the situation. James Gerrow is defending McClure after charges of theft by deception and conspiracy were filed by New Jersey prosecutors last Thursday. Gerrow appeared on ABC's Good Morning America early on Monday to make the case that his client was a patsy in the alleged scam to convince GoFundMe users that a homeless man, Johnny Bobbitt, had spent his last $20 to buy McClure gas when she was stranded on the side of a New Jersey interstate.
Boner Candidate #2:MAYBE THE POLICE WILL MAKE YOU GET OFF THERE.
A Northampton County woman is facing criminal charges after she allegedly drove to a local police department headquarters with her son on her car's hood. Bethlehem Township police said last Wednesday, Shaurice Jones took her 12-year-old son to a dentist in the township. The boy refused to go into the office off Brodhead Road, and instead climbed on the hood of Jones' vehicle. The 36-year-old Jones got into her car and drove two miles to the Colonial Regional Police Department with her son on the hood the entire time, according to police. Jones reportedly admitted to officers to driving the two miles with the boy on the outside the vehicle; the speed limit on the road is 40 mph. Jones, of the 300 block of Old Forge Drive in Bath, was arrested Monday and charged with child endangerment and reckless endangerment. She was free on $1,000 unsecured bail.
Boner Candidate #3:IS IT STILL A "MUST SEE" SENATOR?
Mississippi Sen. Cindy Hyde-Smith posed with Confederate artifacts in photos from 2014 that emerged Tuesday, the latest in a series of controversial moments for the freshman Republican senator who is facing a run-off next week. In a photo posted to her Facebook account in 2014, Hyde-Smith was pictured posing with Confederate artifacts. The caption on the post read, "Mississippi history at its best!" Hyde-Smith, who will face former Democratic Rep. Mike Espy in a Nov. 27 runoff election, posted the caption after touring Beauvoir, the home and library of Confederate President Jefferson Davis. In the post, Hyde-Smith appears in four photos posing with Confederate rifles, soldiers' hats and documents. "I enjoyed my tour of Beauvoir. The Jefferson Davis Home and Presidential Library located in Biloxi," she wrote in the post on her Facebook page. "This is a must see. Currently on display are artifacts connected to the daily life of the Confederate Soldier including weapons. Mississippi history at its best!"
Download X96's App