New Dark Crystal Trailer
Snake Eyes and GI Joe Reboot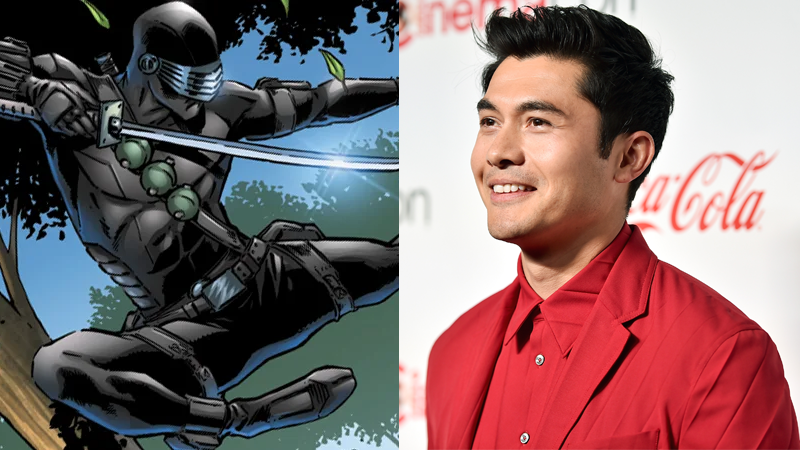 \
The latest attempt to bring the Joes to the big screen may have found the man to portray one of its most iconic characters. Variety reports that Henry Golding—best known for his turns in Crazy Rich Asians and A Simple Favor—has entered early talks to play Snake Eyes in the upcoming spinoff-slash-reboot Hasbro has planned for the wider cinematic universe of movies based on its myriad toy properties. Robert Schwentke (RED, Allegiant) will direct the film, while Beauty and the Beast and Huntsman: Winter's War scribe Evan Spiliotopoulos will handle the script. Snake Eyes, of course, is one of the original mercenaries that made up the Joes—a deadly commando who went on to train in martial arts alongside his longtime frenemy Storm Shadow in the Arashikage ninja clan. Eventually, after dramatically parting ways with his comrade and his family, Storm Shadow found himself joining the villainous Cobra—fighting Snake Eyes and the Joes in a relationship that has seen the two ninjas be everything from brothers to bitter enemies.
Look at Star Wars: Galaxy Edge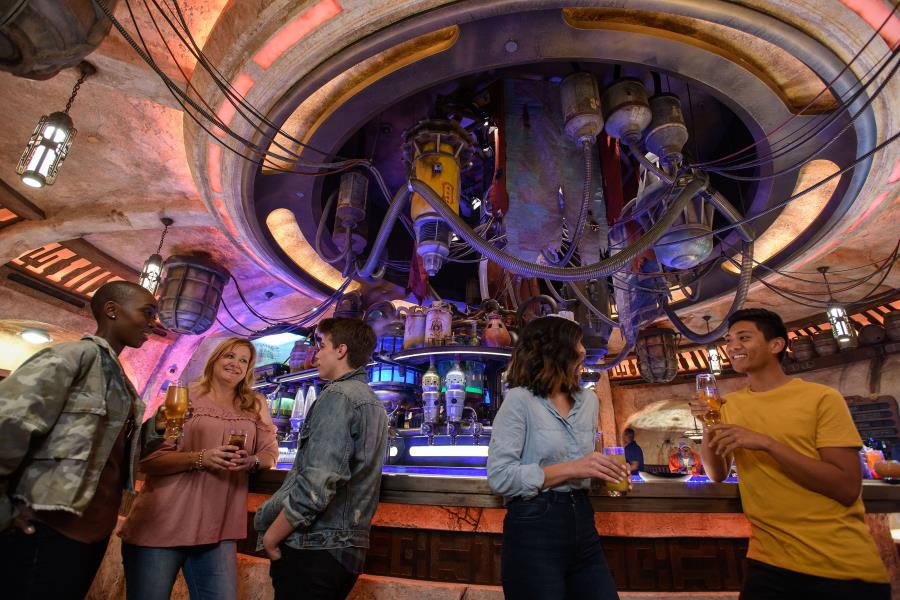 Explore the Forces behind "Star Wars: Galaxy's Edge" in a two hour television special premiering September 29th on Disney's Freeform channel. The event will be hosted by Disney superfan Neil Patrick Harris and will feature guest appearances by Kaley Cuoco, Keegan-Michael Key, Jay Leno, Sarah Hyland, Miles Brown, and more. The immersive and exclusive television event will allow audiences to explore the epic new lands and learn more about how this new planet of Batuu came to life. Along with the celebrity guests, Walt Disney Imagineers and Disney Cast Members will share how they helped bring Star Wars: Galaxy's Edge to life with fascinating insider details. The special will follow Neil Patrick Harris as he meets up with Keegan-Michael Key for some laughs in Oga's Cantina and takes a tour of Batuu. Sarah Hyland learns about the tensions between the First Order and the Resistance and creates her own droid at the Droid Depot. Jay Leno explores Millennium Falcon: Smugglers Run, inside and out, and Kaley Cuoco takes a special sneak peek inside the incredible upcoming attraction, Star Wars: Rise of the Resistance.
Loot Crate is Bankrupt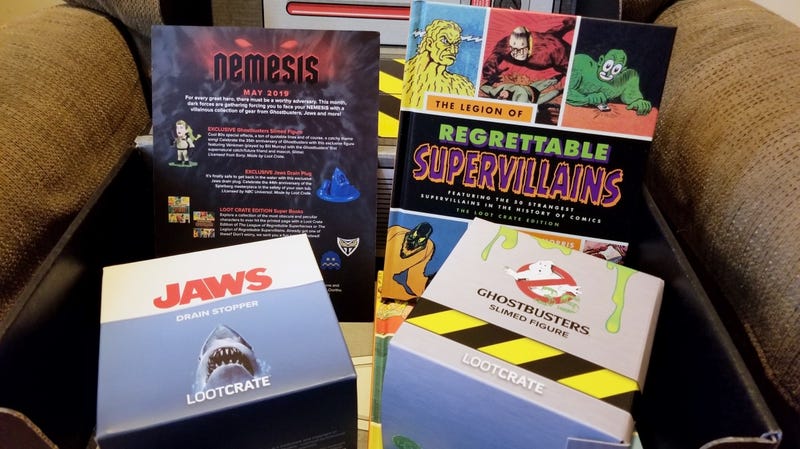 Loot Crate was once the go-to company for monthly shipments of geek and gamer gear, but now its stock has run dry. The company is filing for bankruptcy and has laid off dozens of employees, on top of the 150 warehouse workers who were let go last month. Loot Crate plans to ship all remaining boxes to customers—but given how behind it already is, it seems like a tough promise to keep. In a press release released overnight, Loot Crate announced plans to file for Chapter 11 bankruptcy. Reports of financial troubles have been circulating for awhile—including defaulting on a $21 million loan in 2017—even though Loot Crate has about 250,000 subscribers. The plan is to try and sell the company, with one of its investors, Money Chest (who will set the initial auction bid), funneling a $10 million bankruptcy loan to keep operations afloat in the interim. The bankruptcy filing and overall financial woes have devastated the company's workforce. Last month, Loot Crate closed its warehouse and laid off 150 workers, announcing plans to outsource to a third-party logistics company. An additional 50 employees were laid off last week, leaving the company with just 60 full-time workers. Reports have since surfaced on Twitter that employees were let go without any severance or benefits—something Toys "R" Us recently faced backlash for, resulting in a $20 million severance fund for its 30,000 former employees.