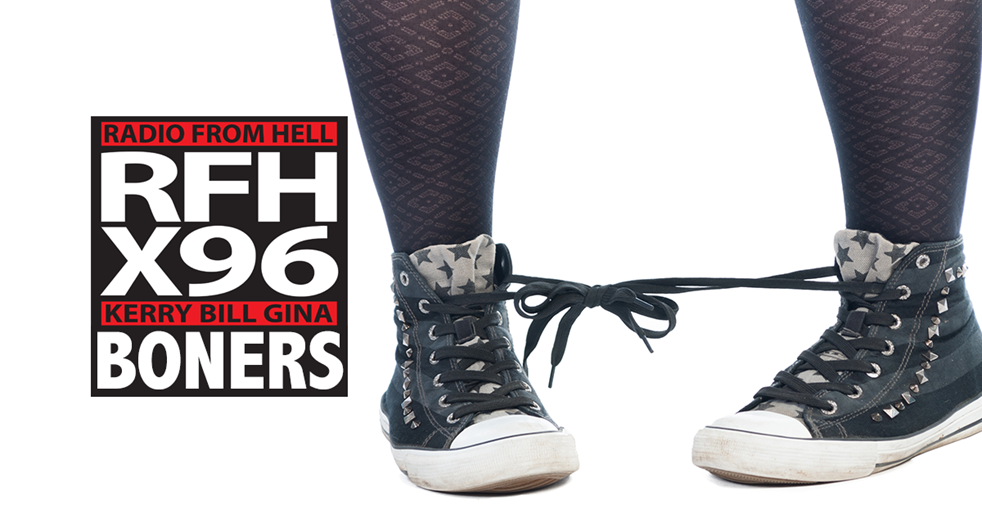 ROUND ONE
Boner Candidate #1: AND THEN HE STOLE THE KID'S SCOOTER.
A man stole a girl's scooter after pooping all over the family's picnic table all on Christmas day.
Boner Candidate #2: DONALD TRUMP SCREWS OVER A SMALL PUBLIC SCHOOL.
Due to Donald Trump using a loophole to claim his golf courses over paid taxes, small local governments are forced to give the golf courses huge refund checks. One of these checks is being forked over by the tiny Briarcliff Manor Union Free School District, which only has a single elementary school, a single middle school, and a single high school. Now, $588,155 that could have been used for education is being taken by Trump's golf course.
Boner Candidate #3: WHY, WHY DO THEY DO THIS? JUST TO BE NASTY?
Far-right news website, The Gateway Pundit, published a misinformation article regarding Covid-19 tests which claimed that the CDC had de-authorized the PCR tests. Another video showed the at home tests coming back positive after being soaked in water. All of this has only enabled the spread of the Omicron variant.
ROUND TWO
Boner Candidate #1: WHEN WILL THEY LEARN THAT TRICK NEVER WORKS.
A burglar in Maryland got stuck inside a chimney after an attempted robbery. He was arrested, but only after being forcibly removed and taken to a hospital.
Boner Candidate #2: THEY BECAME HUMAN POPSICLES.
A few passengers stuck on a ski lift was sprayed with freezing water after a pipe burst below her.
Boner Candidate #3: TUCKER CARLSON AND HIS ARTLESS, HEARTLESS INSULTS.
Tucker Carlson attacked Nancy Pelosi's appearance by saying that she looks like Michael Jackson.
Download X96's App