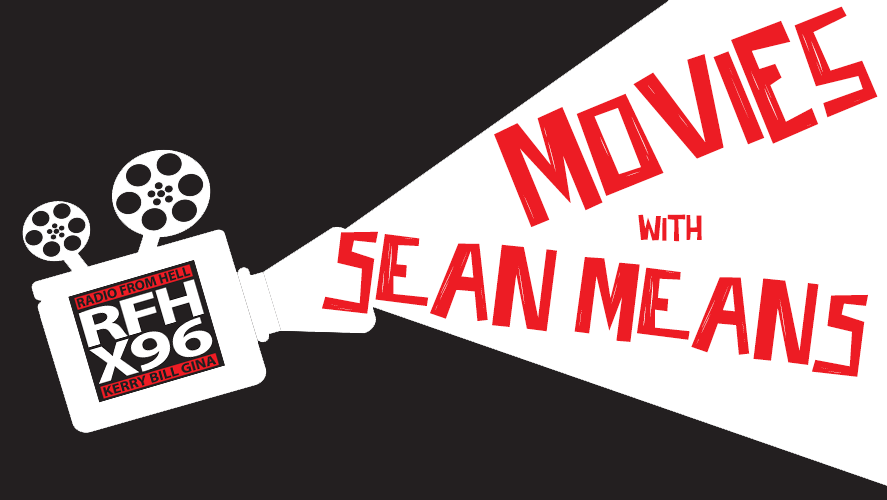 Arties:
Flower – 1 1/2 stars
Rebellious, quick-witted Erica Vandross (Zoey Deutch) is a 17-year-old firecracker living with her single mom Laurie (Kathryn Hahn) and mom's new boyfriend Bob (Tim Heidecker) in L.A.'s San Fernando Valley. When Bob's mentally unbalanced son Luke (Joey Morgan) arrives from rehab to live with the family, Erica finds her domestic and personal life overwhelmed. With Luke and her sidekicks Kala (Dylan Gelula) and Claudine (Maya Eshet) in tow, Erica acts out by exposing a dark secret of high-school teacher Will (Adam Scott), with perilous results
Director: Max Winkler
Starring: Zoey Deutch, Adam Scott 
Oh Lucy! – 3 stars
Setsuko is a single, emotionally unfulfilled woman, seemingly stuck with a drab, meaningless life in Tokyo. At least until she's convinced by her niece, Mika to enroll in an unorthodox English class that requires her to wear a blonde wig and takes on an American alter ego named "Lucy." This new identity awakens something dormant in Setsuko, and she quickly develops romantic feelings for her American instructor, John (Josh Hartnett). When John suddenly disappears from class and Setsuko learns that he and her niece were secretly dating, Setsuko enlists the help of her sister
Director: Atsuko Hirayanagi
Starring: Shinobu Terajima, Josh Hartnett 
The Death of Stalin – 3 1/2 stars
The one-liners fly as fast as political fortunes fall in this uproarious, wickedly irreverent satire from Armando Iannucci (Veep, In the Loop). Moscow, 1953: when tyrannical dictator Joseph Stalin drops dead, his parasitic cronies square off in a frantic power struggle to be the next Soviet leader. Among the contenders are the dweeby Georgy Malenkov (Jeffrey Tambor), the wily Nikita Khrushchev (Steve Buscemi), and the sadistic secret police chief Lavrentiy Beria (Simon Russell Beale). But as they bumble, brawl, and backstab their way to the top, just who is running the government?
Director: Armando Iannucci
Starring: Steve Buscemi, Jeffrey Tambor 
Fartsies:
Sherlock Gnomes – not screened
When Gnomeo and Juliet first arrive in the city with their friends and family, their biggest concern is getting their new garden ready for spring. However, they soon discover that someone is kidnapping garden gnomes all over London. When Gnomeo and Juliet return home to find that everyone in their garden is missing there's only one gnome to call SHERLOCK GNOMES. The famous detective and sworn protector of London's garden gnomes arrives with his sidekick Watson to investigate the case.
Director: John Stevenson
Starring: James McAvoy, Emily Blunt, Johnny Depp
Paul: Apostle of Christ – not screened
Paul, Apostle of Christ is the story of two men. Luke, as a friend and physician, risks his life every time he ventures into the city of Rome to visit Paul, who is held captive in Nero's darkest, bleakest prison cell. Before Paul's death sentence can be enacted, Luke resolves to write another book, one that details the beginnings of "The Way" and the birth of what will come to be known as the church. But Nero is determined to rid Rome of Christians, and does not flinch from executing them in the grisliest ways possible.
Director: Andrew Hyatt
Starring: Jim Caviezel, James Faulkner 
Getting Grace – 2 1/2 stars
Getting Grace is a new film about a 16-year-old girl, dying of cancer, who teaches a shy funeral director how to live.
Director: Daniel Roebuck
Starring: Madelyn Dundon, Daniel Roebuck 
Pacific Rim Uprising – 2 1/2 stars
John Boyega (Star Wars: The Force Awakens) stars as the rebellious Jake Pentecost, a once-promising Jaeger pilot whose legendary father gave his life to secure humanity's victory against the monstrous "Kaiju." Jake has since abandoned his training only to become caught up in a criminal underworld.
Director: Steven S. DeKnight
Starring: John Boyega, Scott Eastwood 
Unsane – 3 stars
A young woman is involuntarily committed to a mental institution where she is confronted by her greatest fear–but is it real or is it a product of her delusion?
Director: Steven Soderbergh
Starring: Claire Foy, Joshua Leonard 
Midnight Sun – 3 stars
MIDNIGHT SUN is a romantic tearjerker about 17-year-old Katie Price (Bella Thorne), sheltered at home since childhood with a rare genetic condition, a life-threatening sensitivity to sunlight. Having only her father Jack (Rob Riggle) for company, Katie's world opens up after dark when she ventures outside to play her guitar.
Director: Scott Speer
Starring: Bella Thorne, Patrick Schwarzenegger
Download X96's App