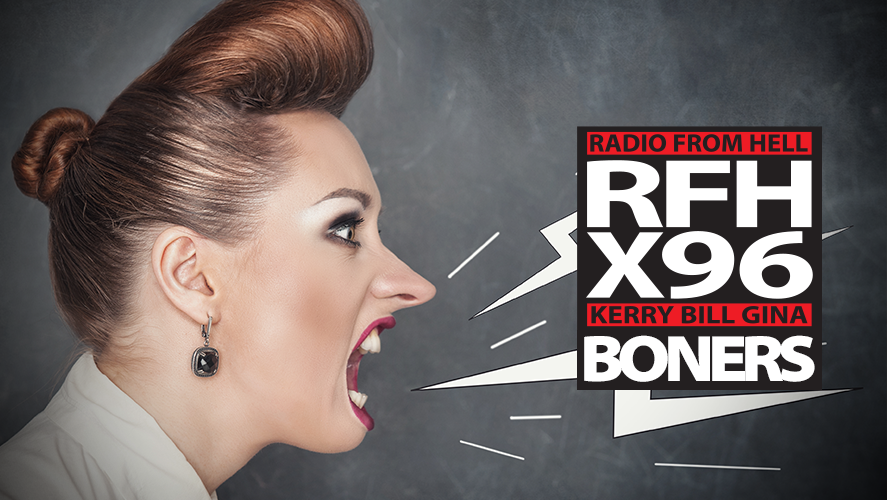 BONER CANDIDATE #1: IT'S TRADITION AND BESIDES…EVERYBODY DOES IT.
The Alamo Heights Independent High School football team has taken a blow to it's roster. At least 21 of it's football players are suspended after they sent another player to the emergency room, following a hazing tradition. The feral hazing tradition itself is to get naked, dip cookies in hot sauce, and run with them in your booty. The Alamo Heights police department are investigating as to whether or not criminal charges are needed.
BONER CANDIDATE #2: THE CRIMINAL CHARGE IS: 'YOU ARE A DUMBASS'
"I used to be an adventurer like you, but then I took an arrow to the knee." The Skyrim meme has come to life at a West Valley Wal-Mart. A man decided the best place for bowhunting practice was by the popular retailer. He missed, and a woman in the parking lot was struck with an arrow. She was treating on the scene for injuries, and it's undetermined what her status currently is. The incident was deemed and accident but there's potential for criminal charges for the clumsy marksman.
BONER CANDIDATE #3: SHE GOT TWO BIG MACS IN THERE AND A COUPLE OF REGULAR BURGERS AND THERE WAS STILL ROOM FOR A FILET 'O FISH.
A woman in London, during the heat of an argument with a McDonald's employee, stuffed her bra with as many sandwiches as she could. In the viral video you can see the woman behind the counter engaged in banter with the employee. She hastily turns around and zips to where the prepared sandwiches sit, and jams at least two Big Mac's in her bra. Her and the employee crack back and fourth again, before she goes back again to pack her bra with more sandwiches.