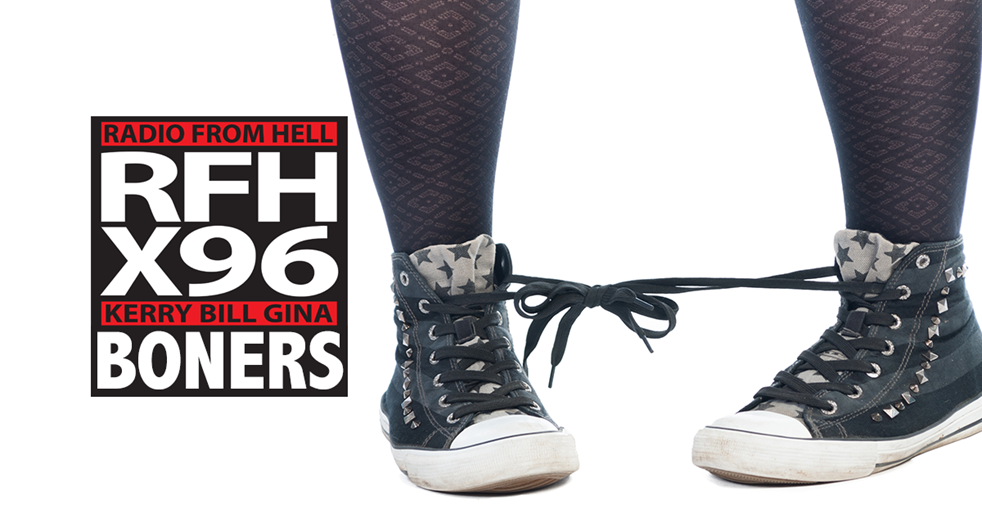 Boner Candidate #1: IT'S SO NO ONE CAN GET INTO MY MIND.
A man posted a video on TikTok in response to a question about the tattoo on his head saying, "I had a tattoo. Barbed wire. It basically means, y'know, that nobody can get deep into my mind. No, I'm kidding. I just got it off Google." Many people in the comments pointed out that his tattoo looks like he had a hair transplant procedure.
Boner Candidate #2: I'VE GOT A RED SWINGLINE 747 HERE SO DON'T MAKE ME USE IT.
A 31-year-old Florida man out on bond for abusing a baby was arrested again after he attempted to rob a Publix with a stapler. The man handed a store employee a note that said he had a gun and to put money in a bag. The employee stalled and called the police and the man left the store with no money. Police found the man who was only armed with a stapler.
Boner Candidate #3: AMERICA'S CONTINUED ATTACK ON CHRISTIANITY.
In a viral video posted to TikTok, a Mall of America security guard is seen threatening to kick out a customer because of his "offensive" shirt. The man's shirt says, "Jesus Saves" on the front and, "Jesus is the only way" on the back with the "coexist" symbol crossed out. The security guard said the man was engaging in "religious soliciting" and that he must remove the shirt in order to continue shopping at the mall.
Download X96's App