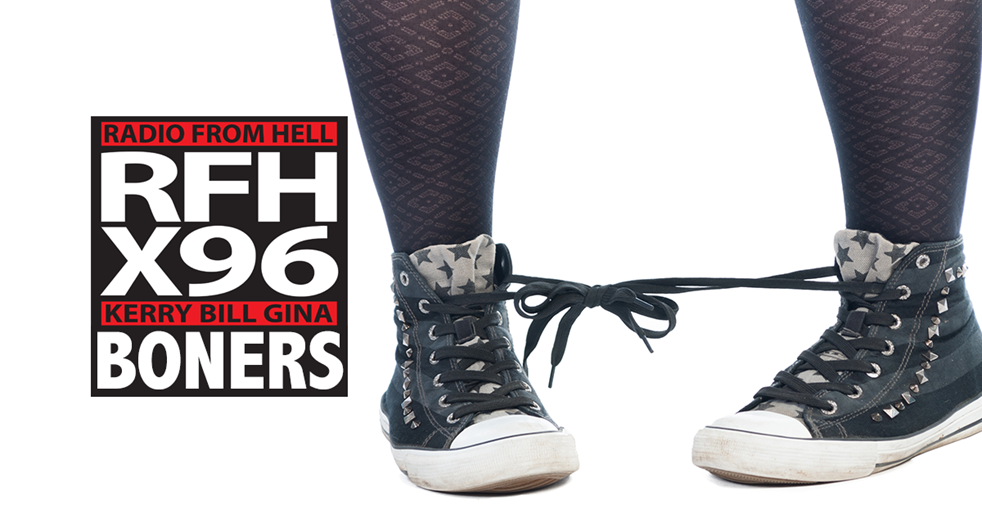 Boner Candidate #1: NOT SOMETHING TO BE BRAGGING ABOUT LAUREN.
During a women's breakfast event at last weekend's CPAC, Lauren Boebert took the stage to publically announce that her 17-year-old son is going to be a father. Boebert recalled a conversation with her son saying, "when I approached him and told him, 'Tyler, I'm going to be a 36-year-old grandmother,' he said, 'Well, didn't you make Granny a 36-year-old granny?' I said yes, I did. He said, 'Well then, it's hereditary.'" Boebert says she is "so proud" of her son.
Boner Candidate #2: SARAH HUCKABEE SANDERS A SAVIOR OF CHILDREN. OR NOT.
Arkansas Governor Sarah Huckabee Sanders signed a bill on Tuesday titled the Youth Hiring Act of 2023. This bill would allow children under 16 to get a job without needing permission from the Department of Labor. This comes after the Labor Department revealed that a large packing company employed at least 100 children, some as young as 13, to do dangerous factory jobs in eight states.
Boner Candidate #3: I WAS JUST TRYING TO ENCOURAGE THE YOUNG MAN!
The lieutenant governor of Tennessee, Randy McNally, who has targeted LGBTQ communities in the past, has recently been commenting some surprising things on a young man's Instagram posts. McNally has been consistently commenting things such as, "Finn, you can turn a rainy day into rainbows and sunshine!" with heart and fire emojis, on posts that contain photos of this young man in his underwear. A spokesperson for McNally wrote in an email, "[McNally] takes great pains to view every post he can and frequently posts encouraging things to many of his followers…He has no intention of stopping."