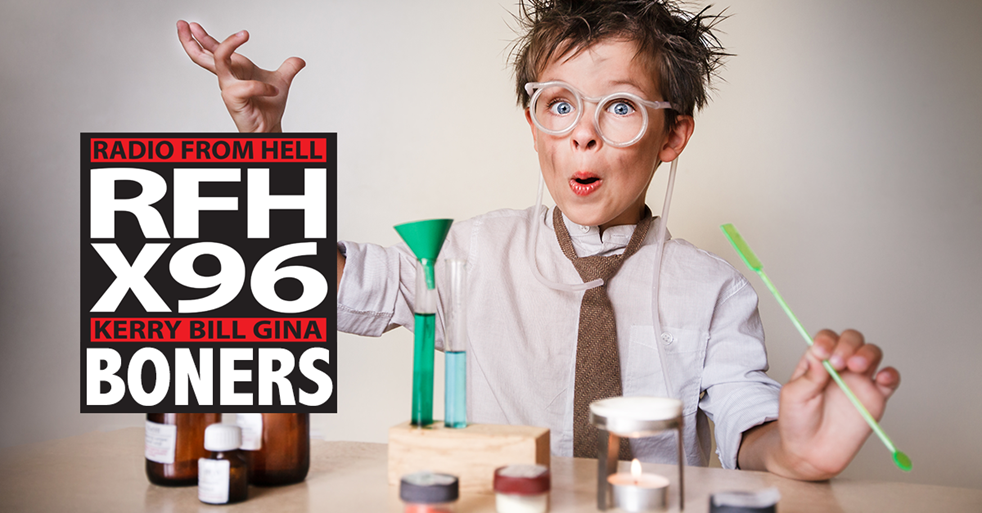 ROUND ONE
Boner Candidate #1: SHE FELL OFF A CLIFF AND LANDED IN THE CLOSET
A woman trying to avoid health care fraud faked her own death with help from her husband. The Husband called the police on March 31st to inform them that his wife had fallen off a cliff which resulted in days of search and rescue efforts.
Boner Candidate #2: STICKY FINGERS
A man stole a $60 webcam from a prison computer… while being released from the prison.
Boner Candidate #3: YOU SHOULD SEE OUR LEGS… CRAB LEGS THAT IS
A California restaurant had 15 of their crabs stolen right before Easter. The man who stole the crabs is presumed to have taken them for an Easter party.
ROUND TWO
Boner Candidate #1: DEADLY CURFEW SQUATS
A man in the Philippines died while preforming 300 squats as punishment for buying water after curfew. The punishment is commonly known as 'pumping.'
Boner Candidate #2: BOOB JOBS ARE ESSENTIAL
A pair of moms from Ireland were arrested for refusing to quarantine after travelling to Dubai for their boob-jobs.
Boner Candidate #3: MORE OF THIS
A woman working at Burger King survived after an angry customer attempted to strangle her after she told him to wear a mask.
Download X96's App