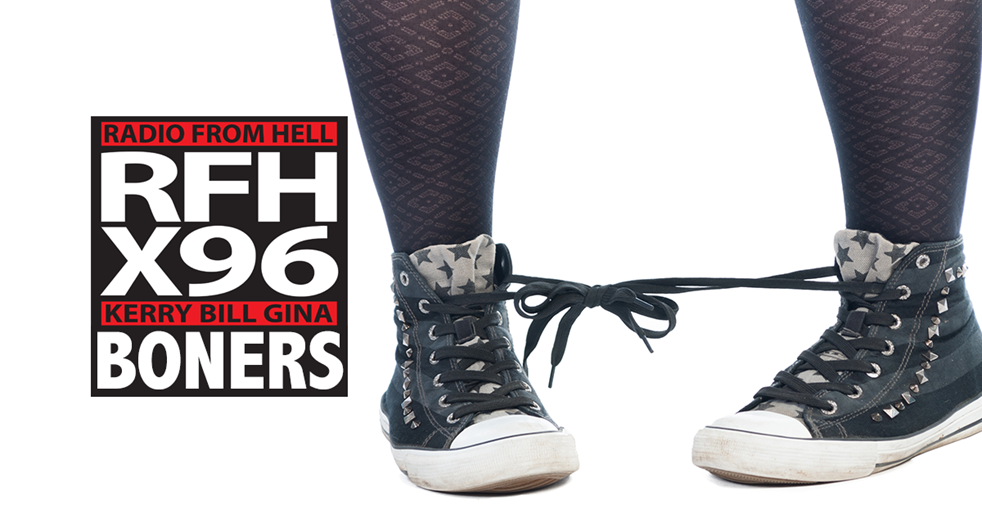 ROUND ONE
Boner Candidate #1: HE'S A FOX NEWS DOCTOR
The Fox News doctor who once said the "worst-case scenario" for the coronavirus was that it "could be the flu" is now boasting of President Donald Trump's cognitive skills. Dr. Marc Siegel said Trump is "very cognitively advanced," a conclusion he reached because he spent an hour with the president during an interview last month. That was the infamous interview in which Trump boasted of acing a cognitive test in part by remembering "person, woman, man, camera, TV" in order, ostensibly wowing his doctors in the middle of the exam. "They said nobody gets it in order," Trump said. "It's actually not that easy, but for me it was easy." The test's inventor last said that it's "supposed to be easy," as it's checking for signs of cognitive impairment, not intelligence. Trump's description of his assessment became the fodder of memes. But it left Siegel impressed, and he said Trump was "right" to demand a cognitive test of Democratic rival Biden. Siegel also dug into Biden's medical history, suggesting he could have lingering damage from brain aneurysms years ago and hinted that the former vice president may have suffered a "silent stroke."
Boner Candidate #2: COME ON PAL… IT DIDN'T WORK FOR THE OTHER GUY
Houston, TX — For the second time in a week, a businessman has been charged with fraudulently securing Paycheck Protection Program loans that were then used to purchase a Lamborghini. Federal agents today arrested Lee Price, a 29-year-old convicted felon, in connection with a criminal complaint charging the Houston, Texas resident with bank fraud, wire fraud, and two other felonies. According to investigators, Price filed a pair of fraudulent applications for PPP loans earmarked for businesses in need of emergency relief due to the COVID-19 pandemic. Price received a total of $1.6 million in PPP loans for two separate companies. The applications submitted by Price, prosecutors allege, contended that the two firms had numerous employees and significant payroll expenses. The federal probe, however, determined that neither company "has employees nor pays wages consistent with the amounts claimed in loan applications." Instead of using the government funds for legitimate purposes, Price allegedly spent loan proceeds to buy a 2019 Lamborghini Urus for $233,000. He also allegedly spent PPP funds on a $14,000 Rolex watch, real estate transactions, clothing, liquor, and a new $85,000 Ford F-350 pickup truck. Additionally, some of the money covered Price's tabs at Houston strip clubs and other nightspots.
Boner Candidate #3: SO, WHY WAS THAT ON A CUTTING BOARD IN THE FIRST PLACE?
A woman was left red-faced after she noticed an X-rated detail on an item she ordered from Amazon. After scrolling through all of the deals on offer on the site, she finally found a design she liked and hit buy. She purchased a twin set of the Lilly's Kitchen cutting boards, which were priced at $14.99, which is about £11.40. But when it finally arrived, she got more than she bargained for. Embedded in the marbling of one of the black and white boards was a very suggestive X-rated image. Tickled by the design, her friend posted a snap of it on Twitter and unsurprisingly it amused tens of thousands of people. Captioning her post, she wrote: "My friend ordered these cutting boards and this is what she got" – it's not exactly what she expected to see. Since being posted, the tweet has received over 331,000 likes and tonnes of comments.
ROUND TWO
Boner Candidate #1: BECAUSE HE TALKS SCIENCE THAT'S WHY WE'RE OUT TO GET HIM
Dr. Anthony Fauci on Wednesday said he and his family have needed continued security because of harassment and death threats over his statements about the coronavirus pandemic. "Getting death threats for me and my family and harassing my daughters to the point where I have to get security is just, I mean, it's amazing," Fauci said during an interview with CNN's Sanjay Gupta on Wednesday. "I wish that they did not have to go through that." The nation's top infectious diseases expert has had his own security detail since at least April, in the face of the mounting threats. Fauci didn't go into detail, but noted that threats and harassment are part of the "unseemly things that crises bring out in the world," adding: "It brings out the best of people and the worst of people." Fauci, 79, also expressed shock that people could be so misguided. "I wouldn't have imagined in my wildest dreams that people who object to things that are pure public health principles are so set against it, and don't like what you and I say, namely in the word of science, that they actually threaten you," he said.
Boner Candidate #2: I TOLD YOU… DON'T FORGET THE KETCHUP
HENRICO COUNTY, Va. — Henrico Police are working to identify the woman who allegedly punched a teenage McDonald's employee in the face after the employee forgot to put ketchup on her sandwich. The alleged assault took place at the White Oak McDonald's in eastern Henrico County. The victim's mom said that the woman approached her daughter and instigated a fight after she forgot to put ketchup on the woman's sandwich. "She asked my daughter if she had a problem and my daughter said, 'No, I have no problem,'" the mom explained. "And then the woman said, 'Oh we can take this outside.'" The woman then punched the McDonald's worker in the face. The woman was last seen wearing a tie-dyed shirt and sliders. Henrico Police are offering a cash reward for tips that lead to her arrest.
Boner Candidate #3:
A Virginia mayor is facing calls to resign for a Facebook post saying Joe Biden "just announced Aunt Jemima" as his running mate in his bid for the White House. Luray Mayor Barry Presgraves posted the comment late Sunday on his Facebook page. It was later removed, but not before the offensive remark was condemned by a council member, town officials and residents in the small town where he's served as mayor since 2008. "I am writing to strongly urge you to resign over a racist comment you made on Facebook," Luray Councilmember Leah Pence wrote in an email to the three-term mayor who is not seeking re-election, WTOP reports. "The comment you posted has a type of humor that has not been appropriate or funny in my lifetime or yours." Pence said Presgraves' "resignation is imperative" since she and many residents of the small town have lost faith in his ability to effectively lead after his racially charged post. A message seeking comment from Presgraves, 77, was not returned early Wednesday, but he has no intention of stepping down, Page Valley News reports. "Hell no, I'm not resigning," he told the newspaper Monday. "The people elected me and I have a few months more to serve."
Download X96's App